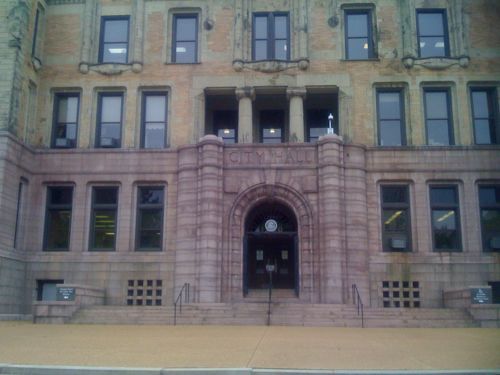 The St. Louis Board of Aldermen will meet at 10am today, their  6th meeting of the 2019-2020 session.
They usually meet on Fridays, but are meeting today because of Memorial Day weekend.
Today's agenda includes one new bill — on a topic I posted about back in November:
B.B.#47 – Murphy – An ordinance prohibiting persons and entities selling or offering for sale consumer goods or services at retail in the City from refusing to accept cash as a form of payment to purchase goods and services unless otherwise provided in this ordinance.
The meeting begins at 10am, past meetings and a live broadcast can be watched online here. See list of all board bills for the 2019-2020 session — the new bills listed above may not be online right away.
— Steve Patterson