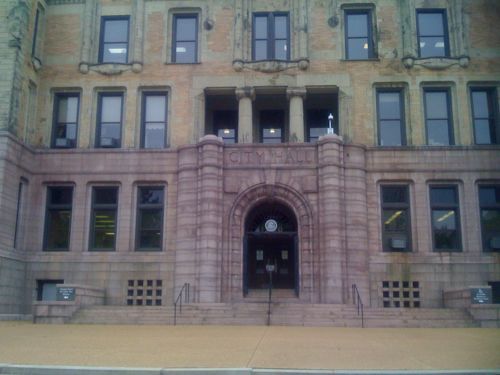 The St. Louis Board of Aldermen will meet at 10am today, their 16th meeting of the 2018-2019 session.
Today's agenda includes four(4) new bills:
B.B.#116 – Navarro/Spencer/Green/Rice – An ordinance defining the term"honored guest" as the term is used in City of St. Louis Board of Aldermen Rules, as an individual, or their representative, who is being honored by the Board of Aldermen through a Resolutionon that day's meeting agenda, and such honoree's immediatefamily members and friends, and immediate family members of the members of Board of Aldermen.
B.B.#117 – Arnowitz – An Ordinance authorizing and directing the Director of the Department of Human Services, by and through the St. Louis Area Agency on Aging and, to accept funding from the Missouri Association of Area Agencies on Aging (in the amount of $120,000 over the next Five fiscal years. The amount for the current fiscal year is $30,000.) and to expend those funds for the 2018 Anthem Commercial Care Transition Project as set forth in the PCHP, LLC, Statement of Work to the Grant Award Agreement; and containing an Emergency Clause.
B.B.#118 – Spencer – An ordinance approving a Redevelopment Plan for 3520-3522 Arkansas.
Res.#119 – Kennedy – An ordinance authorizing and directing the Director of Public Safety, on behalf of the Mayor and the City, to enter into and execute an Intergovernmental Agreement with the United States Marshal Service for housing and related services for United States Marshal detainees housed within the Division of Corrections, providing for appropriation of these funds paid by the United States Marshals Service in accordance with the Intergovernmental Agreement, authorizing the expenditure of such appropriated funds by entering into contracts or otherwise upon approval of the Board of Estimate and Apportionment, and containing an emergency clause.
The meeting begins at 10am, past meetings and a live broadcast can be watched online here. See list of all board bills for the 2017-2018 session — the new bills listed above may not be online right away.
— Steve Patterson