On Friday arbitrators ruled in favor of the St. Louis Rams — the CVC's proposal was insificient to make the Edward Jones Dome a "top tier" facility. They didn't create a new plan but favored a proposal put forth by the Rams last year: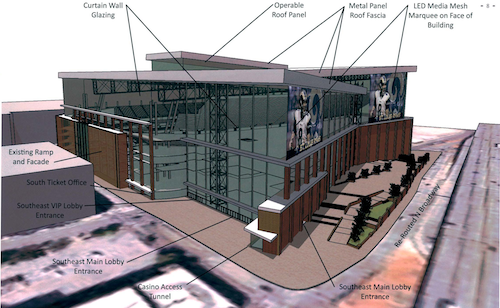 If the CVC does not meet that plan, however, the Rams and CVC will go to a year-to-year agreement, but the team could still leave town after the 2014-15 season. (KSDK)
So now what? Many options still exist:
The CVC could try to get city/county/state funds to rebuild the dome per the Rams proposal, though highly unlikely

A new stadium could be built somewhere else in the region funded by taxpayers and/or the Rams
The Rams could pack up and leave the St. Louis region in two years.
The poll question this week wants to know what outcome you'd like to see happen. I personally want to see the Rams use their own money to build a facility in the region, the site of the former Chrysler plant in Fenton is often suggested.
Why? I don't want the Rams to leave because I don't want to hear the moaning about us not having an NFL team, heard enough of that in the early 1990s. But I also don't want taxpayers to foot the bill for another facility, especially since the current facility hasn't been used for even 20 years yet.
The poll is in the right sidebar.
— Steve Patterson