It's the last day of twenty twenty-one, so here's a look back at the year in St. Louis. This isn't a complete list, just some highlights — not in chronological order.
Many things from 2020 continued into 2021. The most obvious is the COVID-19 pandemic.  Hospitals were often operating beyond official capacity throughout the year. Last year's debates about mask mandates were joined by debates about vaccines. In case you missed any of these debates don't worry…they're going to continue in 2022. Possibly 2023.
Some downtown St. Louis nightclubs were forcibly closed after repeatedly violating Covid health orders, another after frequent violence in and around it.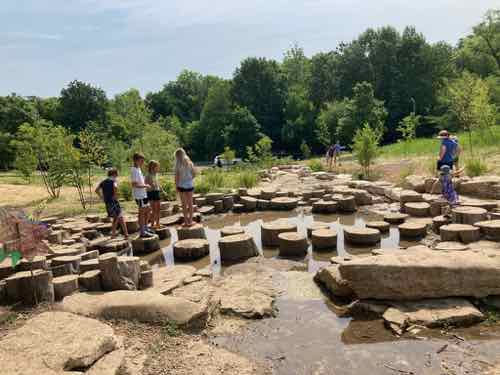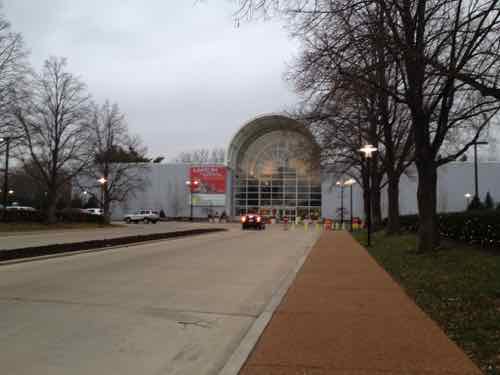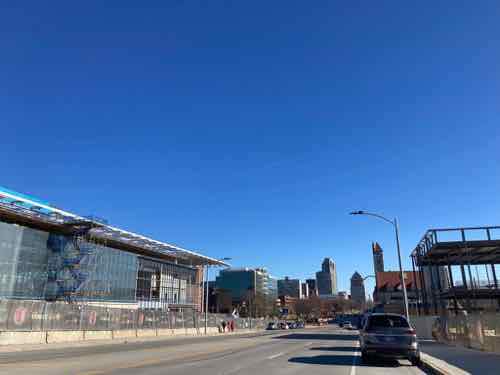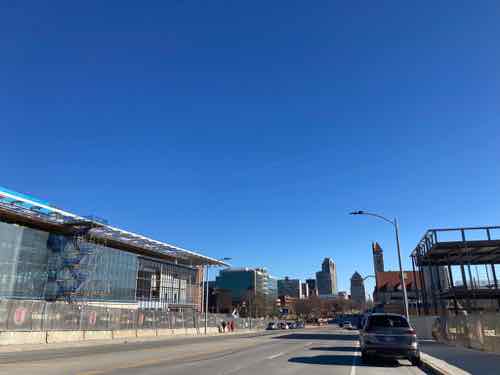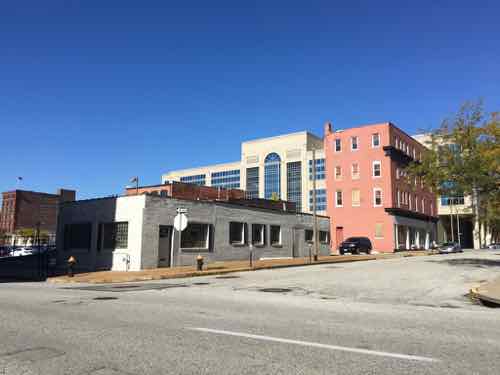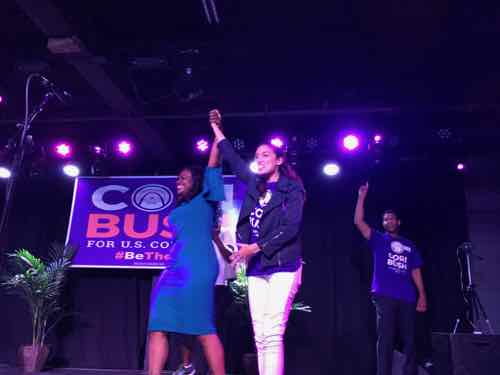 St. Louis held its first nonpartisan preference election in March of 2021, with the top two primary candidates in each local race going to the general election. Treasurer Tishaura Jones and alderwoman Care Spencer, both progressives, came out on top in the 4-way primary. Jones was elected mayor. Mayor Jones vetoed development legislation that included too many tax incentives. In the 5th ward aldermanic race newcomer James Page defeated incumbent Tammika Hubbard.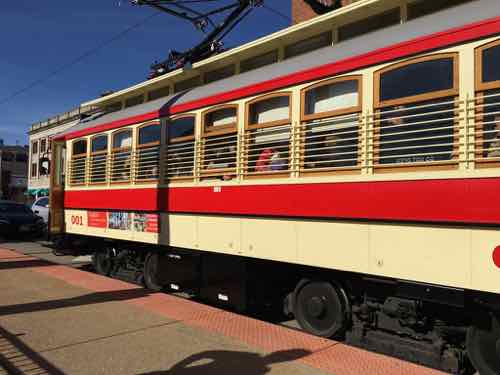 In the Delmar Loop shopping & entertainment district the Loop Trolley was dormant the entire year, ceasing at the end of December 2020. An effort to get funding failed and the feds want a refund if the vintage trolley cars aren't rolling by the summer of 2022. Also in the Loop, the Tivoli Theater sold to a church.
Saint Louis University announced plans to sell a parking lot on Grand at Lafayette to QuikTrip. The city had foolishly granted SLU development rights for the area.
Three Illinois metro-east cities merged: Alorton, Cahokia, and Centerville became Cahokia Heights. The region still has far too many separate units of government.
Tower Grove Park announced plans to daylight a stream that have been in a culvert for decades.
Missouri's gas tax increased — a first in many years. Missouri still has low fuel taxes.
Larry Giles, founder of the National Building Arts Center, died.
Afghan refugees arrived in St. Louis, hoping to restart their lives here.
This year was the 40th anniversary of the movie Escape from New York — filmed in St. Louis. The film, starring Kurt Russel, used the St. Louis streets around vacant warehouses, a vacant Union Station, and a closed Chain of Rocks Bridge as the setting for post-apocalyptic New York in 1997.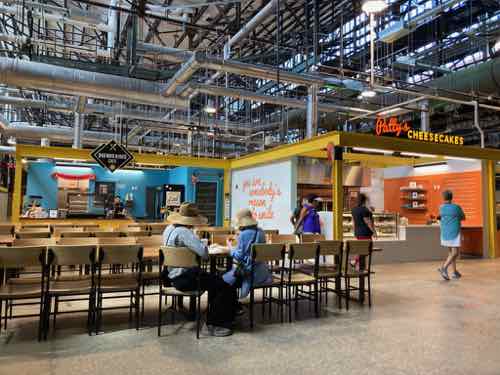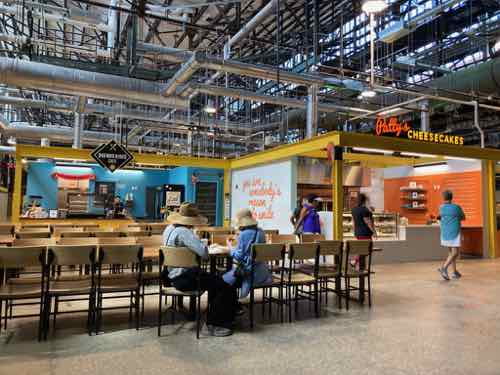 BJC slowly dismantled Queeny Tower to make room for a new hospital building. The building couldn't be imploded due to proximity to other hospital buildings. Construction on a new Siteman Cancer Center building began on another part of the Washington University in St  Louis medical campus.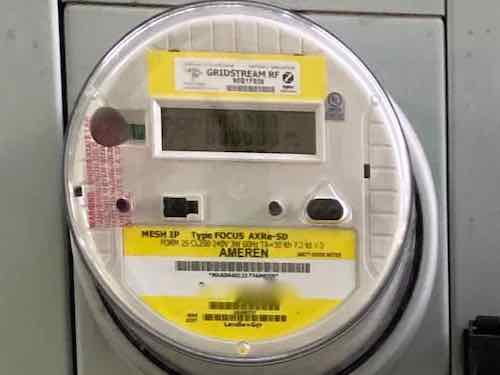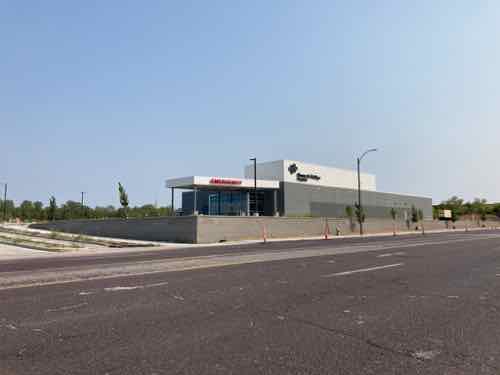 Stalemate over funding of convention center expansion. The old parking garage at 9th & Cole has been razed in preparation for the planned expansion. Bob Clark, Clayco CEO, advocated tearing most of the existing dome & convention center to start over from scratch.
Metro introduced WiFi on transit vehicles. Metro also reduced service due to the pandemic. The CWE MetroLink station reopened, it was rebuilt  — moving the elevator and creating a staircase twice as wide as before. New electric articulated buses began service on the busy #70 Grand route.
Target announced another city location, to be part of a new apartment building on Grand near the MetroLink station. Three new apartment buildings have taken shape around the Forest Park MetroLink station — one replaces the old park & ride lot in place since light rail began in 1993.
In the Fall of 2021 the St. Louis Post-Dispatch ran a story about how it could access the social security numbers of educators on a state website. Experts determined the database had been misconfigured, but Governor Parson doubled down on his baseless claim a reporter hacked the Department of Education website. Technology experts and us lay people got a good laugh at his foolish statements, while shaking our heads in disbelief.
St. Louis & the NFL reached a settlement on the departure of the Rams. City, county, and sports commission have yet to divide up the net proceeds.
Legal Missouri 2022 kicked off its campaign to collect signatures to get a question on Missouri's 2022 ballot. If approved it would legalize the recreational use of cannabis, automatically expunge low-level possession records, and establish license only available to Missouri residents in disadvantaged areas — allowing others to get in on the ground floor of the lucrative cannabis market. Signatures are being collected now through mid-May 2022.
Very recently a tornado hit an Amazon Fulfillment Center in Edwardsville IL, killing roughly 6 workers. The same storm later hit Kentucky and other states.
A campaign to distribute $500 to city residents still impacted by the pandemic began earlier this month.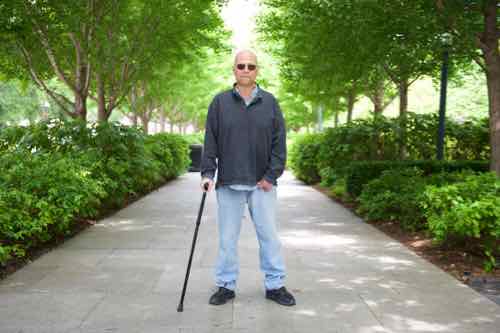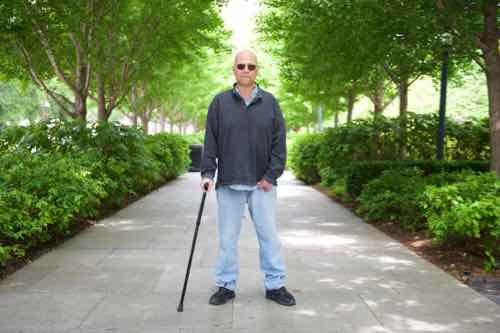 On a personal note, I'm just thrilled to still be here. In the fall of 2019 I was diagnosed with stage 4 kidney cancer so I didn't know if I'd live to see the end of 2020, much less the end of 2021. In June I was featured on four posts on the Humans of St. Louis.
Looking forward to summarizing 2022 a year from now, seeing a MLS soccer match in 2023. Have a safe evening and happy new year!
— Steve Patterson
b