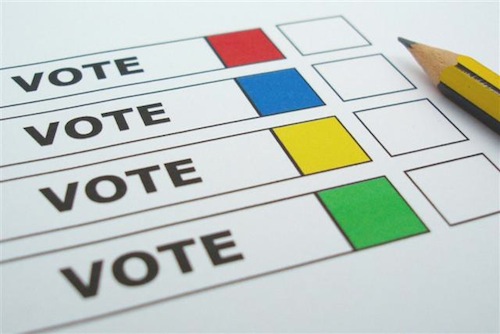 A big primary is coming up on Tuesday August 2nd. Among the many offices up for grabs is that of Missouri governor. There are four candidates on both the Democratic & Republican ballots, but it's almost certain AG Koster will win the 4-way Democratic primary. Who he will face in the November 8th general election is anybody's guess.
From the Washington Post back in April:
2. Missouri (D) OPEN: Democratic Gov. Jay Nixon is term-limited, and Democrats are turning to state Attorney General Chris Koster, a former Republican, to keep the mansion in Democratic hands. It's going to be tough, given Missouri's governor's race is a toss-up in a state that, notably, has voted for the Republican candidate for president since 2000. But Koster's chances are getting better with each passing day that Republicans muddle through a primary with four solid candidates, all of them viable: Lt. Gov. Peter Kinder, former state House speaker Catherine Hanaway, former Navy SEAL Eric Greitens, and businessman and former Senate candidate John Brunner. Each has their own advantage, whether it be money or résumé. As such, the August Republican primary risks damaging the eventual nominee just two months before the general election. In addition, all of them have to be careful to avoid any political third rails when it comes to controversial legislation to give businesses and individuals the right to refuse service to same-sex couples. (Some of Missouri's biggest businesses are opposed to the law.) If this seat does go red, Republicans have good reason to think it will stay that way for a while. But Missouri voters are famously hard to pin down, and they have a few more months to watch Republicans battle it out. (Washington Post: The top 5 governors races in 2016)
If you've watched any television in the last month you've been bombarded by ad after ad. But if you've missed the ads, here are the most recent for each, in ballot order:
Not that I'm a fan of Koster, but I want the least electable GOP candidate to win the primary. But my want is different than who I think will actually win. So I'm putting the question to you:
The responses are shown in random order, the non-scientific poll will close at 8pm tonight. If I see evidence of a campaign to significantly alter the results I'll close the poll early.
— Steve Patterson