In December 2018 MoDOT temporarily closed I-70 to remove an old pedestrian bridge at North Market Street. A similar pedestrian bridge was removed from over I-44 at Marconi Ave, and at other locations.  Yesterday I checked out the new ADA-compliant replacement over I-70.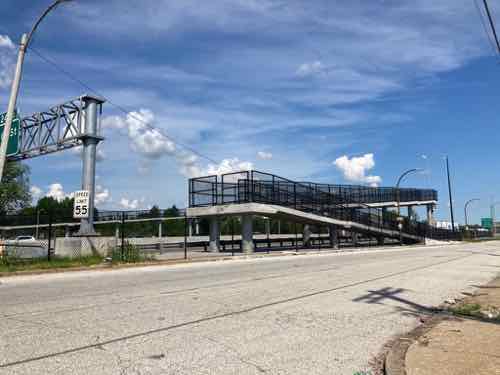 Before getting into the new bridge we should look at what it replaced. Interstate 70 was built decades before the Americans with Disabilities Act of 1990, so the old pedestrian bridge had stairs on each side.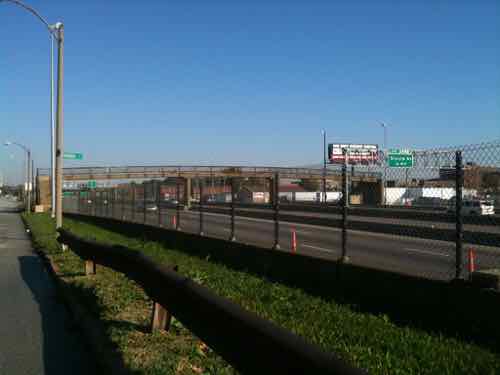 Stairs make such a bridge impossible for those of us who use wheelchairs, but also difficult for people who walk using a cane or walker. They're also a challenge to a parent pushing a stroller, cyclists, etc.
Yesterday's weather was so nice I decided to check out the completed bridge. It was 1.2 miles just getting there from our apartment near 7th & Cass Ave. I did encounter missing curb ramps in a few places — often missing sidewalks. But I made it.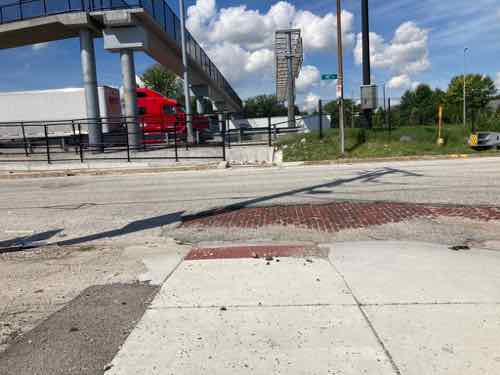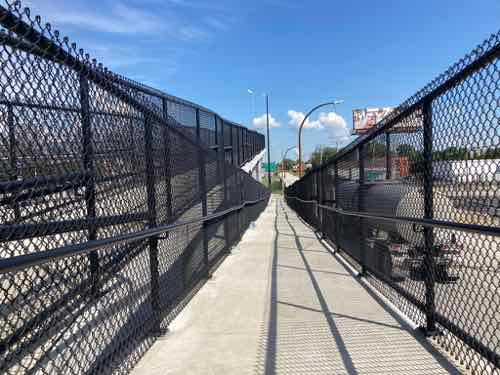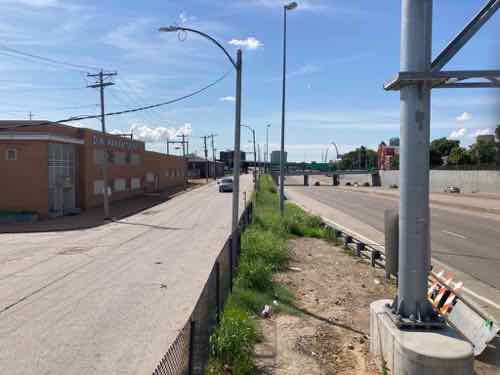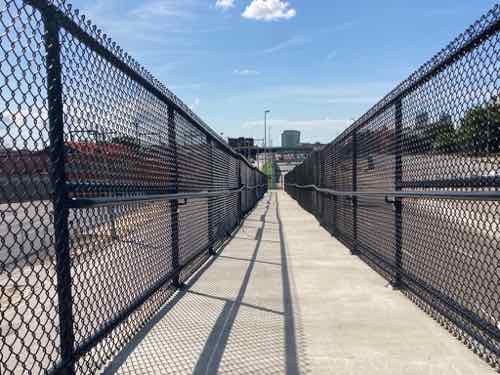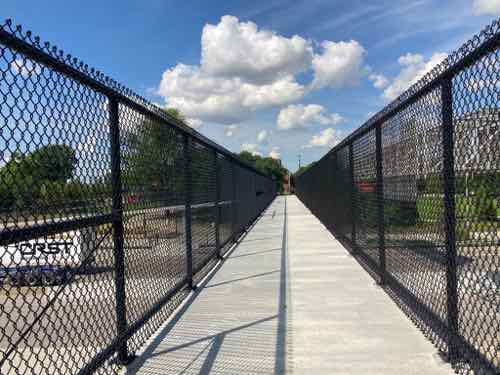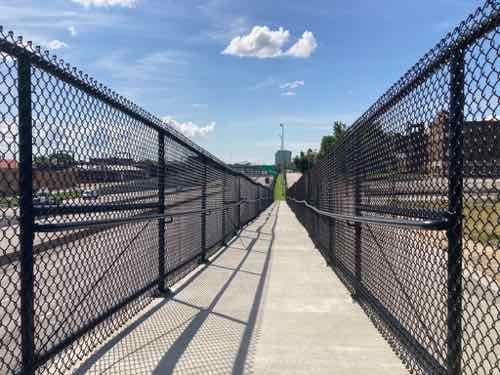 It is nothing fancy, but it gets the job done. Highways divided many neighborhoods, many previously connected streets permanently severed. I have no idea how much this cost, but it was worth every penny. The highway is still an at-grade divider at this point, but the bridge makes it possible for everyone to safely to cross over it.
Once the current pandemic is over I'll take the bus to other new pedestrian highway bridges so I can compare.  Yesterday I explored in Old North, got takeout from Crown Candy, and returned home 3.5 hours after leaving. Roundtrip was about 3 miles.
— Steve Patterson