In May 2012 I posted about a plan to make a stretch of Natural Bridge in St. Louis County less hostile to pedestrians, see Redeveloping Natural Bridge & The UMSL South MetroLink Station.  Natural Bridge was to become one of East-West Gateway's "Great Streets Initiative":
Great Streets are representative of their places. A Great Street reflects the neighborhood through which it passes and has a scale and design appropriate to the character of the abutting properties and land uses.

Great Streets allow people to walk comfortably and safely. The pedestrian environment on, along and near the street is well?designed and well?furnished. The relationship between the street and its adjacent buildings is organic, conducive to walking, and inviting to people.

Great Streets contribute to the economic vitality of the area. Great Streets facilitate the interaction of people and the promotion of commerce. They serve as destinations, not just transportation channels. They are good commercial addresses and provide location value to businesses that power the local economy.

Great Streets are functionally complete. Great Streets support balanced mobility with appropriate provision for safe and convenient travel by all of the ground transportation modes: transit, walking, bicycling, personal motor vehicles and freight movement.

Great Streets provide mobility. Great Streets strike an appropriate balance among the three elements of modern mobility: through travel, local circulation and access. The right balance varies with the function of the street and the character of its neighborhoods and abutting properties.

Great Streets facilitate placemaking. Great Streets incorporate within them places that are memorable and interesting. These may include plazas, pocket parks, attractive intersections and corners, or simply wide sidewalks fostering an active street life.

Great Streets are green. Great Streets provide an attractive and refreshing environment by working with natural systems. They incorporate environmentally sensitive design standards and green development techniques, including generous provision of street trees and other plantings and application of modern storm water management practices. (From Natural Bridge study)
For that 2012 post I traveled about 3.5 miles as a pedestrian in my wheelchair. I started on the North side of Natural Bridge, just East of Lucas & Hunt, traveled Westbound to Hanley, then returned on the South side of Natural Bridge. See map.
Last month, on April 18th, I repeated this journey. Today's post, part 1, will compare & contrast my experience as a pedestrian from Lucas & Hunt to Hanley Rd. Tomorrow, part 2 will do the same from Hanley back to Lucas & Hunt. Part 3, on Wednesday, will summarize and discuss positive & negative feedback received from readers who use the area on a daily basis.
In my 2012 post I used only 25 of the 382 photos I took, last month I took only 151.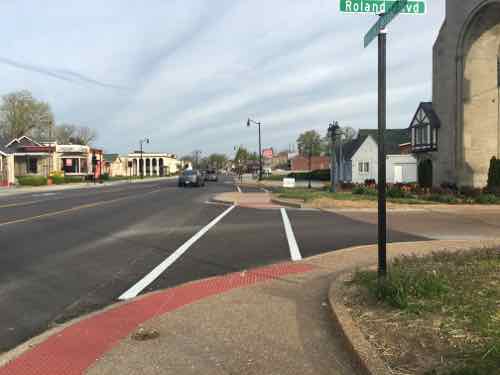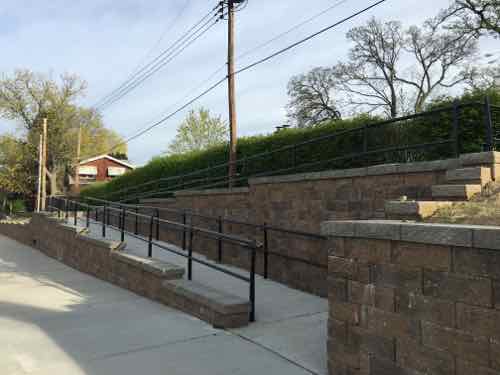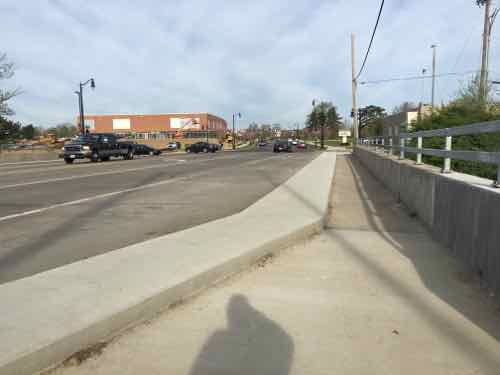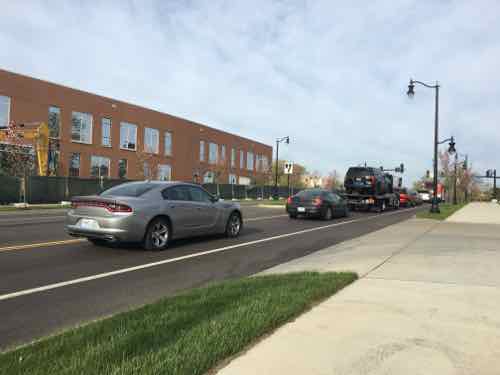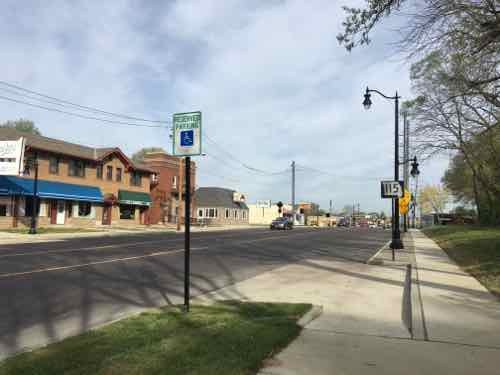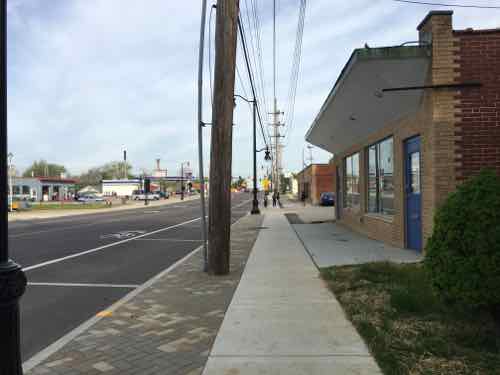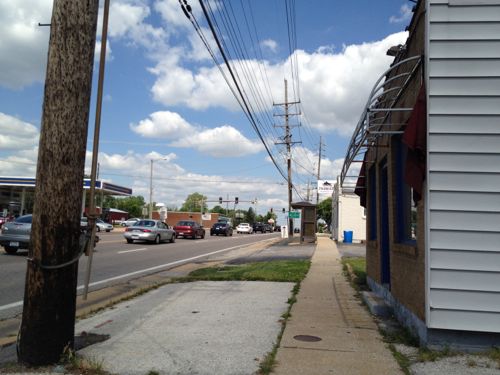 Tomorrow will look at the South side of Natural Bridge from Hanley Rd to North & South (map).
— Steve Patterson