Last month the hubby and I decided to go town to Sainte Genevive, Missouri. I'd been once or twice twenty plus years ago, he'd never been. The fastest way there is I-55 south, but we took the long way heading south from downtown St. Louis on Jefferson Ave until it merges with South Broadway into St. Louis County. On highway 231 we passed Jefferson Barrack's Cemetery, which we've seen before including a memorial service a few weeks earlier.    We were close to two parks we visited last year, Cliff Cave Park and Bee Tree Park.
We got to the end of 231, turning left (south) onto state highway 61/67. Very soon Siri is telling us to turn left for Kimswick, MO. Charming, we made a note to return for lunch or dinner sometime. We continue passing through Barnhart, Pevely, Herculaneum, Festus/Crystal City, happened on a charming old roadside park, before finally arriving in Sainte Genevive. The backroad journey took at least twice as long as the interstate, but it's so much more interesting!
More after the pics…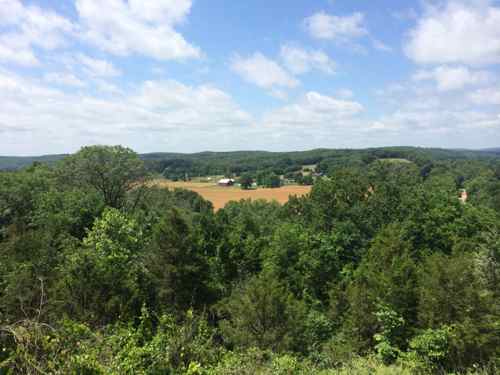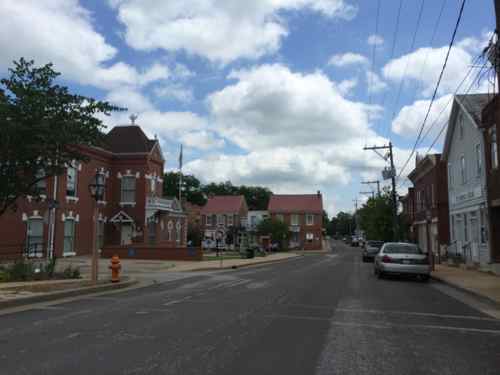 Most of the Ste Genevive wineries are a long drive from the historic town, next time we'll take I-55 so we have more time to explore, possibly staying overnight in one of the many choices for accommodations.
We'd decided to cross the Mississippi River and return to St. Louis via Illinois, but first we stopped in St. Mary where I fell in love with the house shown above. We crossed the river into Chester, IL and came north on Route 3 without stopping.  Very different terrain 0n the Illinois side. I love seeing these historic towns on a map, a nice grid of streets.
Have a great weekend, do something memorable!
— Steve Patterson