In December I showed a blatant ADA-violation at Fields Foods, no ramps where the pedestrian route crosses a driveway. Once we got a break in the weather they began busting out concrete to build it how they should've in the first place. A friend and I took the bus there on February 22nd, I was pleased: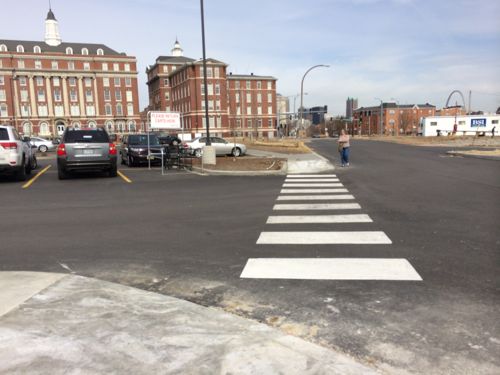 I've suggested ways to connect to the East once the last part of the site is developed, and I've suggested the route, above, be connected to 14th — assuming the 14th St entrance remains open. The other topic I raised was that of conducting multiple buildings within the same development.
The other day we needed to get something from Walgreen's & Fields Foods, I was able to see how easy it would be to connect these two.  Of course, it would've been much easier if planned in advance.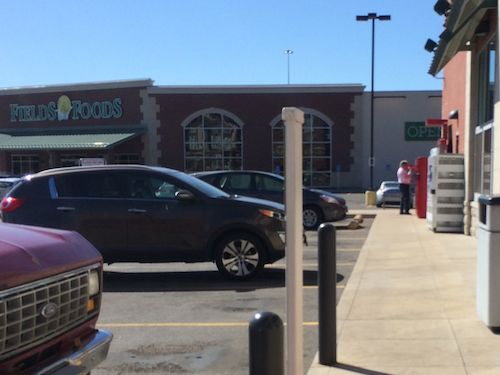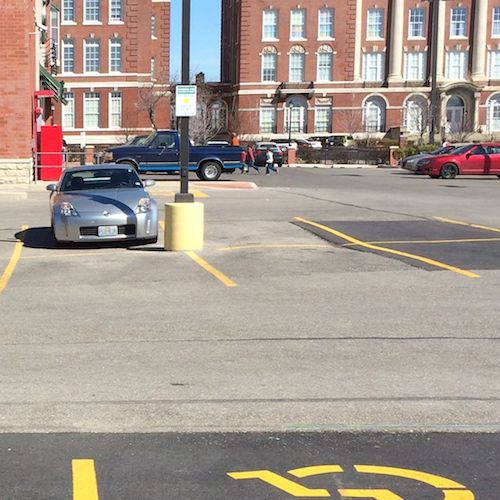 Some might say this would result in the loss of two spaces. I'd argue if planned right from the start no spaces would have been placed in the way. The drive aisles are wide, asphalt is everywhere. Poor site planning isn't an excuse for violating the ADA. Given the proximity and lack of obstacles, it can't be argued as not readily achievable.
— Steve Patterson