Construction workers are busy building a new child care center near the Wellston MetroLink station:
The Wellston Developmental Child Care Center is a key component of the Wellston Sustainable Neighborhood Initiative Masterplan. Located adjacent to a Metrolink Light Rail Sytstem (with which it will share parking) as well as being in close proximity to the Metropolitan Enterprise Center (a new job training center) will allow the Development Center to attain the goals of providing early childhood education in a depressed neighborhood, preparing children for the K-12 system, and providing day care assistance for parents training for new jobs.

The 14,650 SF building is oriented primarily on an E-W axis maximizing orientation for energy efficiency and daylighting. The building footprint had been placed on the site to minimize driveway length and take advantage of the adjacent public parking. Stormwater from the site will be handled by a series of micro-detention areas integrated with native landscaping. The program includes public, administrative, infant/toddler, classrooms and support spaces. (Hellmuth + Bicknese Architects)
I've requested the site plan & Wellston masterplan from the architects & county economic council, neither have been received.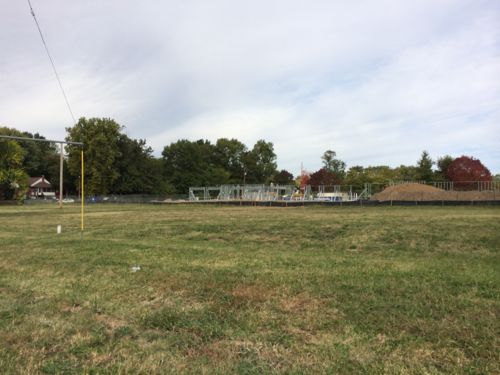 The shortcut was the most direct path for pedestrians to reach public transit.  It wasn't even paved, but since 1993 it was heavily used. However, I support building on the field — especially facilities that'll benefit the community.
How will pedestrians now reach the station?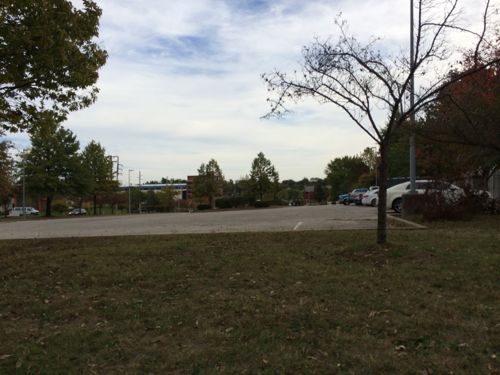 The new child care center will use the existing parking, rather than have a separate parking lot. Still, the parking lot remains a divider between train, bus, residents, and new child care center. It's possible pedestrian routes will be constructed in the parking lot to connect these elements. Without pedestrian connections the new construction is just transit-ajacent, not transit-oriented.
Once I see an actual site plan I'll post an update.
— Steve Patterson