Most signalized intersections in St. Louis don't require pedestrians to push buttons to get a "walk" sign, but this is changing as sidewalks & signals are updated.  The biggest challenge is hunting for the right button to press. Take 14th & Olive, for example.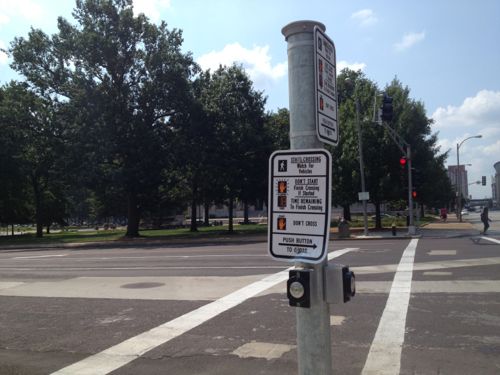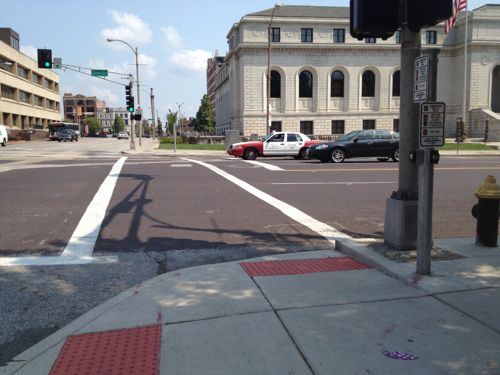 On the SW corner I'm not sure why both buttons aren't on the same poll, with the top one for Olive, the one already controls the 14th signal. Typically when the buttons are separated from each other the one nearest a ramp controls that signal.
Every time I go through this intersection I forget and have to circle around to hit the right button. I'm not sure if this can easily be rectified, but I'll find out.
— Steve Patterson