Our library system is wonderful, I feel fortunate to live just two blocks from the magnificent Central Library, which recently had a $70 million dollar renovation. Returning a few items the other day when the library wasn't open I realized the renovation included a new return box.
There I am on the sidewalk in my wheelchair looking for the slot to slide the items in.
I had previously assumed the ramp you see behind the library return box was for passenger loading/unloading, but perhaps it is so pedestrians could easily get into the street to return books & videos.
Most other libraries in St. Louis have easily accessed return boxes, not requiring competing with moving traffic. Here are a few examples: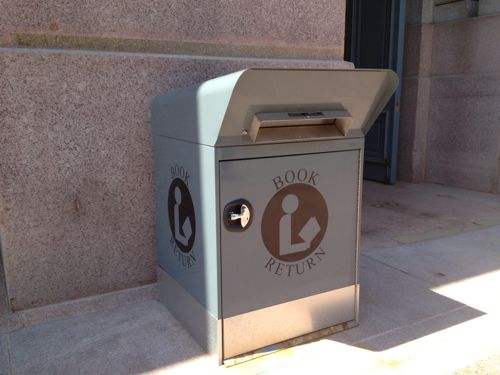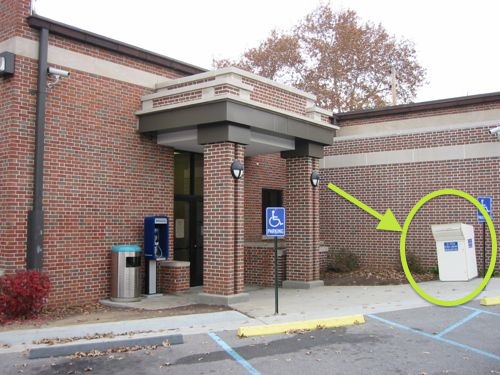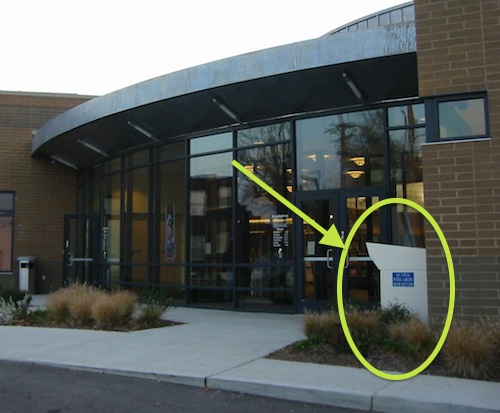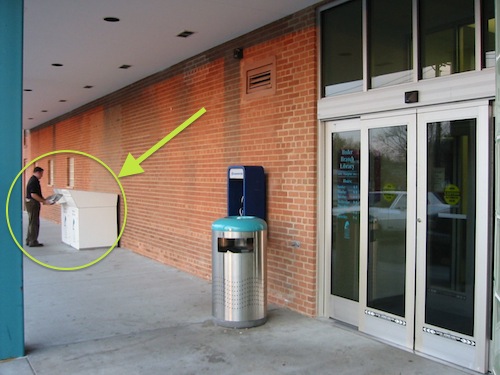 Does someone at the St. Louis Public Library think everyone downtown drives everywhere? Returning books a few blocks away means getting in the car? Another day I asked a librarian at the circulation desk who confirmed they only have the one return box.
It appears the new book return is accessed from below so librarians don't need to go out with a cart to retrieve items, a wise choice given the volume at Central. Not providing a way for pedestrians to return items without having to enter the street is yet another example how everyone involved either 1) drives and didn't consider the pedestrian viewpoint or 2) deliberately made a decision to make returns a challenge for pedestrians.
Neither is good.
— Steve Patterson