In February I posted about a problem I had observed, see Bollards Needed to Protect Pedestrian Route Into Omni Majestic Hotel on Pine Street. I contacted the manager of the hotel about the problem, along with a link to my post. 

I'm happy to report the hotel has corrected the situation in a very simple manner: two planters.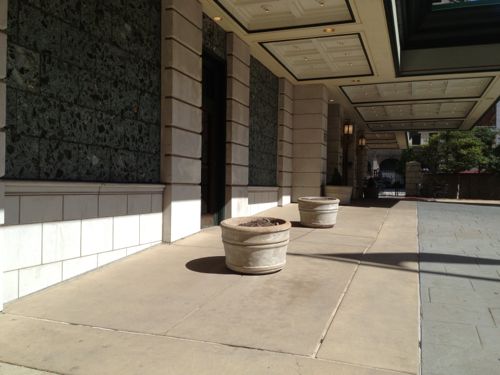 Thank you to the Omni Majestic for taking action to protect the pedestrian route to your hotel.
— Steve Patterson