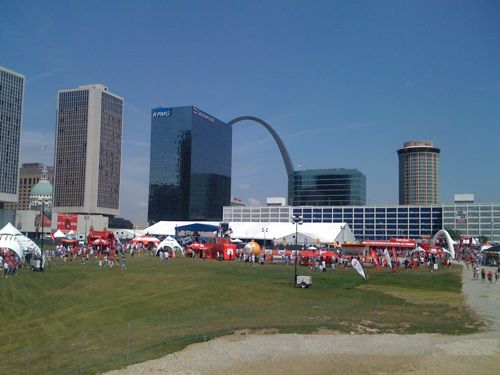 Before I get to the poll results from last week I want to ask local TV stations to stop saying they are broadcasting "live from Ballpark Village." BPV doesn't exist yet! The vacant site where BPV is proposed to be built certainly exists — but at this point no village exists. Cut it out, I got tired yelling at my television recently. Okay, not that I have that off my chest I can share the poll results from last  week.
No 78 [56.12%]
Hopefully 38 [27.34%]
Maybe 12 [8.63%]
Yes 7 [5.04%]
Unsure/No Opinion 2 [1.44%]
Other: 2 [1.44%]
The two other answers were:
Yes, but at a much reduced scale
It's a nice spot for a park/gathering place. Do we need more buildings?
We need buildings because they define urban space in a downtown, we have an excess of open space.
– Steve Patterson