This post continues looking at Martin Luther King Jr. Drive in St. Louis, west of Kingshighsway. For east of Kingshighway see Part 1.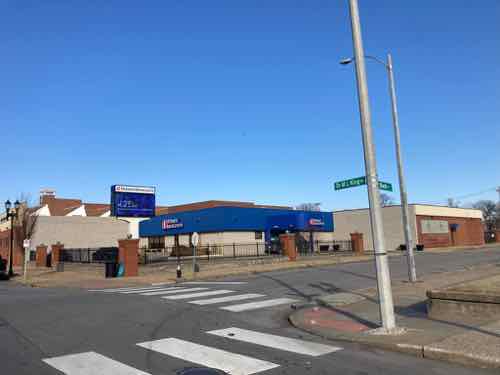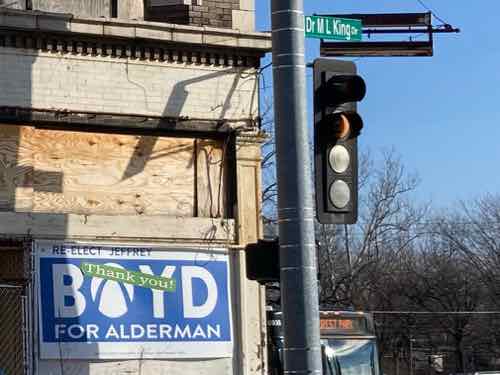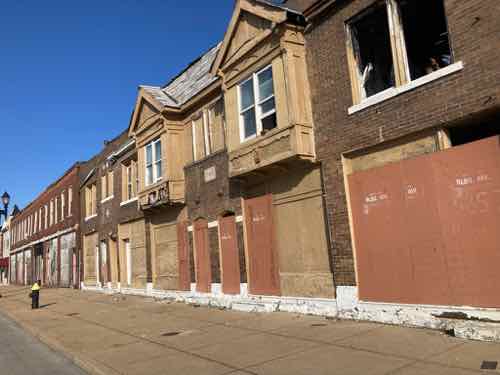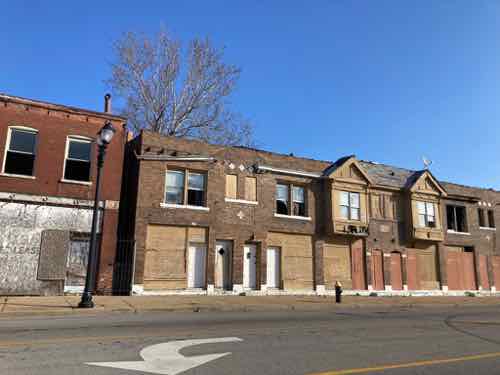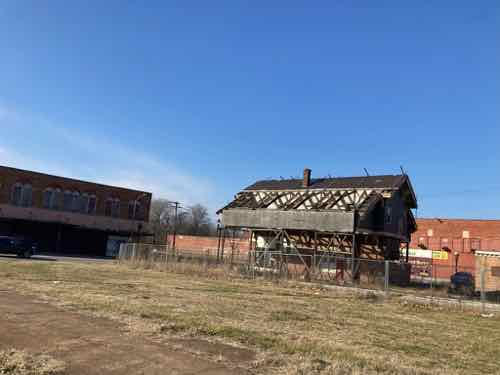 From east to west MLK Dr passes through the following wards: 14, 11, and 12. It's a boundary for the 10th ward.
North St. Louis is the least populated part of the city, so each ward is physically larger than other wards. The bad news is this means lots of problems, poverty, etc. On the plus side the solutions that should be implemented are largely big picture, not micro neighborhood by neighborhood. The latter is how we end up with nice urban infill around a renovated historic building…across the street from a gas station/convenience store (see Arlington Grove vs Mobile in Street View.
Hopefully new aldermen will be more open to urbanist planning rather than continuing the failed suburbanization of the city. I'm not optimistic.
— Steve
————————————————————————
St. Louis urban planning, policy, and politics @ UrbanReviewSTL since October 31, 2004. For additional content please consider following on Facebook, Instagram, Mastodon, Threads, Bluesky, and/or X (Twitter).