Finding decent housing when you're low income isn't easy. Recent news reports on conditions at various apartment complexes, all owned by T.E. H. Realty, throughout the region is proof. If people could live elsewhere, they would.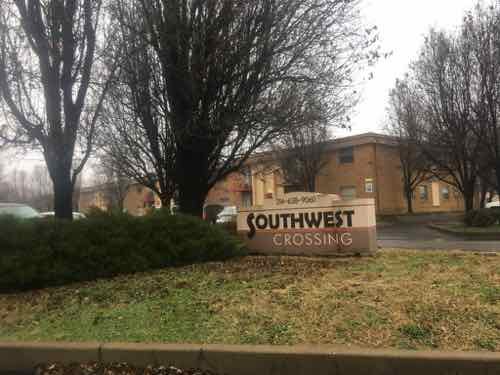 One is called Southwest Crossing Apartments, located in the Carondelet neighborhood in South St. Louis City:
The 328-unit complex at 7851 Bandero Drive is one of about 10 large complexes owned by T.E.H. Realty in the St. Louis region.

Nearly all of the properties have generated numerous complaints from residents about poor living conditions, and, on the flip side, T.E.H. has filed numerous lawsuits for nonpayment of rent. (Post-Dispatch)
Like you, I've been seeing reports about horrible conditions at many apartment complexes. These include:
Lack of heat
Sewage backup
Trash piling up
Lack of water
Plus many other complaints that make the units uninhabitable. Tenants that have refused to pay rent in the hope of getting issues addressed have been sued.
So I wanted to create a comprehensive list for future reference. Most are in North St. Louis County:
As numerous articles have mentioned, the owners of T.E.H. Realty are in Israel, their U.S. headquarters are in Reading PA. There are likely more in the region that I need to add to the lady above. The Kansas City region is having similar issues with this owner.
An example of a free-market failure.
— Steve Patterson