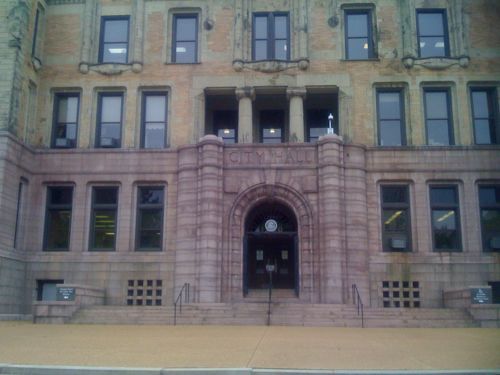 Today's post is for those who've not made a decision about who to vote for in the 4-way race for the Democratic nomination to be president of the Board of Aldermen. The partisan primary will be March 5th, the winner will very likely easily defeat the Green Party nominee the general election on April 2nd.
If St. Louis government were a game of chess, the president of the Board of Aldermen would be the queen. It is a unique position: Empowered in both the city's legislative and executive branches, the board president can wield power both in offense and defense. It's equally capable of holding its own in a fight or just holding ground against an advancing opponent. (Riverfront Times)
To assist with your pre-voting research, here are the four candidates in the Democratic primary, listed here in reverse ballot order, with relevant links:
Jimmie Matthews:
Lewis Reed:
Megan Ellyia Green
Jamilah Nasheed
I personally enjoy seeing competitive challengers, not a fan of incumbents easily winning another 4 year term just because challengers are too timid to take on the power of incumbency.
I'd always heard the phrase "It's not what you know, but who you know." When I was younger I didn't connect that to elections, but it's very true.  I know the top 3 candidates, as well as people working on their campaigns.  Social media plays a role these days.
I've already voted absentee, but I voted based on my favorability of the candidates and their policy positions. I'm not going to say who I voted for, I will say it wasn't Matthews. Hopefully each of you have made up your mind, or will use some criteria to make a selection before Tuesday March 5th.
In the 2015 race the voter turnout was less than 10%. Given the competitive citywide race the turnout should be in double digits, but it was less than 15% in 2007 — the last year of a competitive primary for President of the Board of Aldermen.  Your vote can make a big difference this year — VOTE!
— Steve Patterson