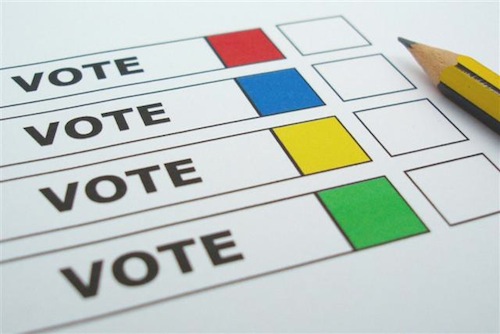 Last week the city's development agency issued a glowing report about the economic value of a potential soccer stadium, and aldermanic committee approved a resolution related to a soccer stadium:
For three hours Wednesday, aldermen on the Housing Urban Development and Zoning Committee questioned the prospective team owners and their aids on the many details of the soccer proposal. They wanted to know how much money the prospective owners were putting into the deal and how much the city would be on the hook for.

Team owners said they'd cover almost the entire $392 million cost to build the stadium, although they won't have to pay the amusement or real estate tax. And three cents will be added to every dollar spent by fans at the game, which will go to the team.

Some aldermen wanted to know how much it would cost to demolish the yet-to-be-built stadium in 30 years because the city will own it by then.

"Some of that stuff was just meant to distract and it's sad those things continue to happen," Board of Aldermen President Lewis Reed said.

The place was packed with soccer fans; it was standing room only. Everyone who spoke up supported the proposal.

"I have asked countless people in all walks of life tell me the downside of this. 'It's too good to be true.' 'What am I missing?' The answer is simple there is no downside," said Cardinals broadcaster Dan McLaughlin.

The proposal passed out of committee by a unanimous 8-0 vote. (Fox 2)
With the Resolution 180 out of committee, the full board voted on it on Friday:
The city Board of Aldermen overwhelmingly approved a resolution Friday that outlines tax incentives for a proposed Major League Soccer stadium downtown.
The proposal passed 26 to 2, with President Lewis Reed voting yes. Megan Green, 15th Ward, and Sharon Tyus, 1st Ward, voted no. Sarah Wood Martin, 11th Ward, was absent.
"I will enthusiastically vote yes," Alderman Scott Ogilvie, 24th Ward, said before the vote. "But I will remind everyone that our work is not done making sure this is a good and fair lease."
 
The resolution is just a first step. It outlines the financing plan but doesn't create the laws required to secure tax incentives. Aldermen would vote on those later — if, Mayor Lyda Krewson has said, the MLS awards St. Louis a team. (Post-Dispatch)
Now it's up to Major League Soccer (MLS) to determine if St. Louis will be awarded one of two remaining expansion teams. Today's non-scientific poll is a hypothetical based on being awarded a team by the MLS. It's up to you, the reader, to define what "catalyst" means in this context. An existing highway on/off ramp — built for a long-abandoned highway loop project — would be replaced by the stadium.
This poll will close at 8pm tonight. Wednesday I'll share my thoughts, along with the poll results.
— Steve Patterson