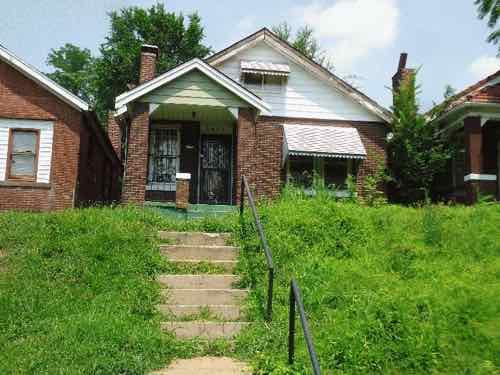 Last week I posted about the city's Land Reutilization Authority, see Land Reutilization Authority Selling Vacant Lot That Is Less Than An Inch Wide. Today I want to highlight this property and nine others to make the 10 smallest properties for sale — out of 151 under 1,000 square feet.
The first nine are listed as vacant lots, the 10th is a house. The following links to the property page, followed by the lot size, date acquired, and value.
As the image caption indicates, the listing for 4555 Lexington is wrong — the lot isn't 50 sq ft, but 5,275.68! The others appear accurate, but the question still exists — why does the city own an inch wide strip of land for several properties?Are these just recording errors? How have these been allowed to exist on the books for decades?
The LRA search lists 9,481 properties, including the 10 above. I'm going to keep looking int0 the listings and their marketing of these properties.
— Steve Patterson