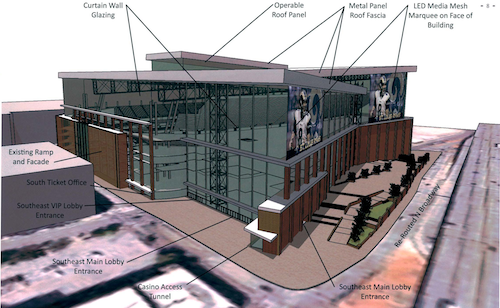 On Friday we learned about the legal team coming to St. Louis to defend the NFL & Rams against the lawsuit filed by St. Louis:
To no one's surprise, the NFL is sending in its "A-team" in the St. Louis breach of contract lawsuit over the relocation of the Rams to Los Angeles.

The Washington-based law firm of Covington & Burling will represent the NFL and 31 of its 32 teams, according to court records and sources familiar with the case.

The exception is the Rams, who are represented by Kirkland & Ellis, also a nationally prominent law firm but headquartered in Chicago.

Also representing the NFL and the 31 other teams locally is Jerry Carmody of Clayton-based Carmody MacDonald. (Post-Dispatch)
The case is filed in St. Louis Circuit Court (22nd): 1722-CC00976 – STL REGIONAL CONV ET AL V NATL FOOTBALL LEAGUE ET.  (find on CaseNet)
In the recent non-scientific Sunday Poll a slim majority of those who voted don't think the lawsuit will be successful.
Q:  Agree or disagree: St. Louis' lawsuit against the Rams/NFL will recoup millions spent trying to keep the team here.
Strongly agree 9 [16.67%]
Agree 5 [9.26%]
Somewhat agree 7 [12.96%]
Neither agree or disagree 3 [5.56%]
Somewhat disagree 1 [1.85%]
Disagree 8 [14.81%]
Strongly disagree 20 [37.04%]
Unsure/No Answer 1 [1.85%]
The home field advantage for the plaintiffs certainly helps, but the local jurors will need to be convinced. I'm not going to say either way because it is hard to predict outcomes of lawsuits. I'm tracking the case through CaseNet — the jury trial is currently scheduled to start at 9am on Monday October 2, 2017. The case is currently assigned to Judge Michael K Mullen.
I hope they're successful, but I can't help but think of Metro's 2007 court loss.  Not an apples to apples comparison — but it comes to mind as an embarrassing loss.
— Steve Patterson