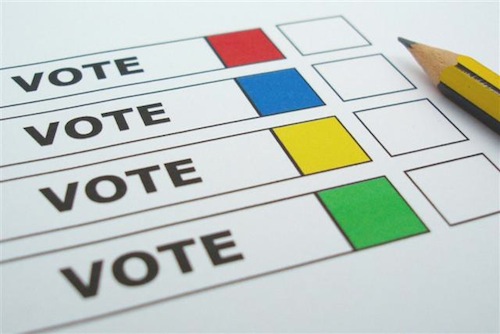 The Missouri legislature, controlled by Republicans, overrode bills that Governor Nixon, a Democrat, had vetoed earlier in the year. Including one involving guns:
Previously, gun owners could carry a concealed weapon in public by passing a criminal background check and completing a gun safety training class in order to get a permit. 

On the final day of the 2016 legislative session, lawmakers approved a bill eliminating those requirements and allowing someone to carry a concealed firearm in public without a permit.

Nixon vetoed the bill because he said it would allow "individuals to legally carry a concealed firearm even though they have been or would be denied a permit because their background check revealed criminal offenses or caused the sheriff to believe they posed a danger."

Joining Nixon in opposing the bill were groups representing law enforcement officers around the state, such as the Missouri Police Chiefs Association, along with the state's four Catholic bishops. 

Proponents have argued that the change is about public safety. The legislation, according to the National Rifle Association, "seeks to expand the fundamental right to self-defense of Missourians and strengthen their ability to protect themselves and their families." (Kansas City Star)
Some additional specifics:
The expanded right to concealed carry takes effect Jan. 1. Changes in rules for "stand your ground" are effective Oct. 14.

The only section that became law immediately with Wednesday's override vote says that service personnel whose concealed-carry permits expire while they are on active duty can get renewals without penalty for two months after discharge. (Post-Dispatch)
Below is today's poll question:
The poll will be open until 8pm tonight — unless I see a spike in traffic that suggests one side or the other is rally people to influence the outcome. If that occurs, the poll will be closed immediately. However, I do expect a higher than usual number of responses. This is a non-scientific poll.
— Steve Patterson