Part of the implied contract when taking a bus to a destination is when you're dropped off at your stop, you'll be able to get to the corresponding stop in the opposite direction for the return trip. Seems simple enough, right? But in many parts of the St. Louis region being able to reach a bus stop in the opposite direction is impossible if you're disabled. I don't go looking for them, I run across them just going about my life.
Since the Americans with Disabilities Act of 1990 became law, transit operators, like Metro St. Louis, formerly Bi-State Development Agency, have equipped their fleet of buses with either a lift or ramp in new low-floor models. This permits those us who use wheelchairs to board every bus with access to hundreds of routes throughout the region — theoretically, at least. Bus routes are operated on municipal/county roads throughout our region. The responsibility for these public rights-of-way (PROW) are that of the municipality, county, or state — depending upon the entity that has assumed responsibility. Regardless, the transit agency generally isn't responsible for the pedestrian infrastructure (sidewalks, curb cuts. etc) to/from their bus stops.
Today's example involves a 2.5 mile stretch of Manchester Ave from McCausland Ave to Kingshighway Blvd — all in the City of St. Louis. A third of this stretch is fronted by the St. Louis Marketplace — a strip retail center that opened in 1992 — it was St. Louis' very first TIF project. A former industrial area was reclaimed for retail by relocating railroad tracks further away from Manchester. The entire site was new from scratch and post-ADA.  Furthermore, Manchester Ave has had a bus route for the entire 26 years I've lived in St. Louis — probably for at least 3-4 decades. For years it was the #59, but after the Cross County MetroLink line opened in 2006 the #59 stops at Maplewood and the #32 was extended West to Maplewood.
The morning of August 11th my husband forgot his phone, so I decided to take it to him. His morning client lives a few blocks North of Manchester Ave. in the Franz Park neighborhood (aka Dogtown), 24th ward. With my car key I was able to leave his phone in the door pocket and a note on the seat. I needed to return to Manchester Ave and catch the #32 Eastbound.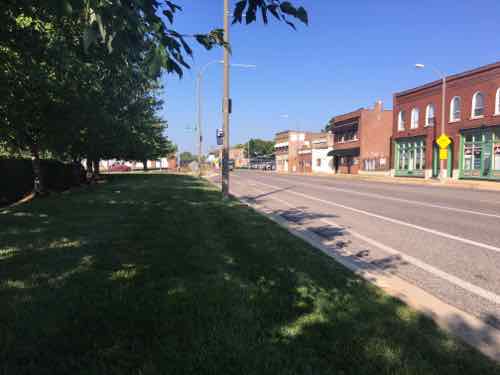 When I boarded the bus from this stop the driver asked me how I managed to get to the stop!  On the bus I noticed a stop further East that I've blogged about before.
I paid attention to all the stops as we passed each one. I decided I needed to look at the entire stretch, not just one stop here or there. Again, the distance between Kingshighway and McCausland is 2.5 miles. There are 12 MetroBus stops in each direction.  All 12 in the Westbound direction are accessible — not ideal but adequate.  However, in the Eastbound direction only half are accessible/adequate.
Six aren't accessible, although I was able to power through the grass to reach one of them. Four of these six inaccessible bus stops are in front of the St. Louis Marketplace, the retail development that was created 100% from scratch after the ADA became law. Let's take a look.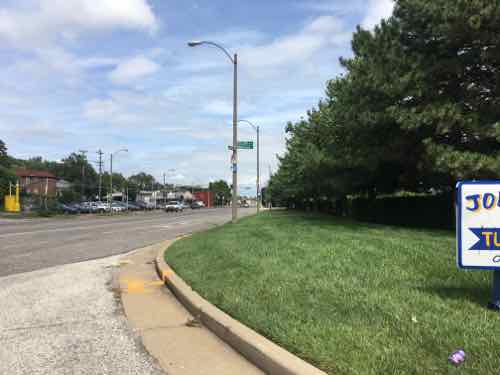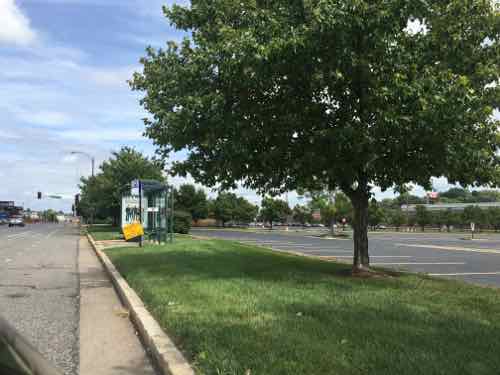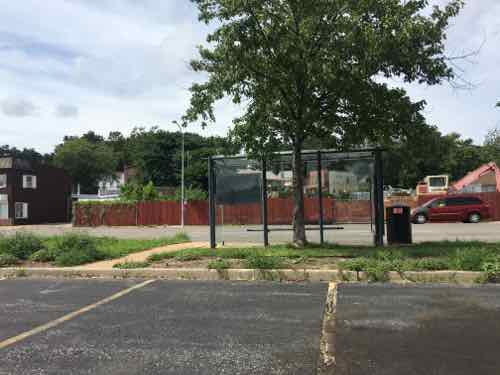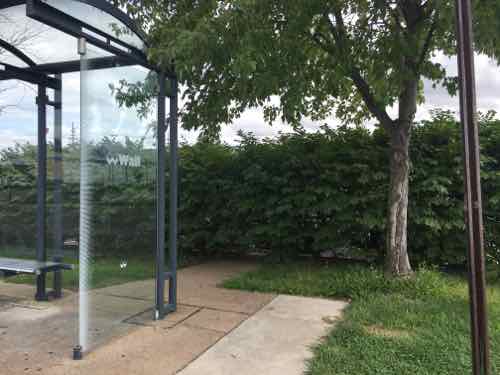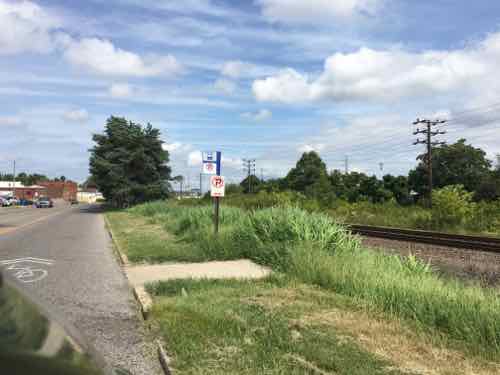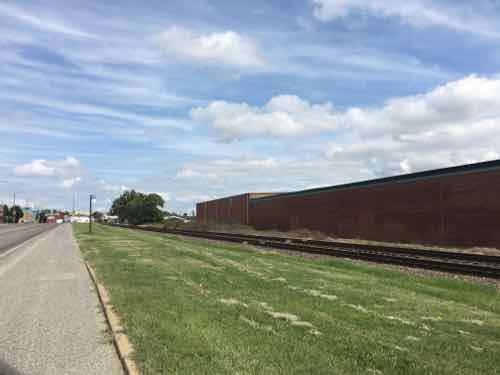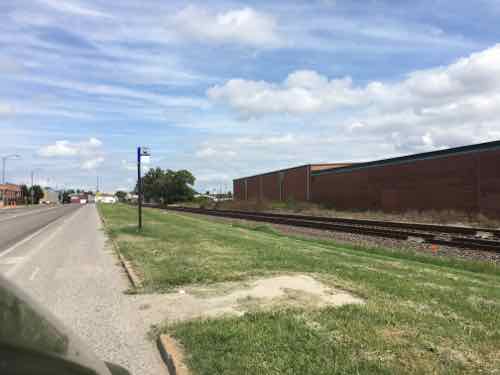 Previous posts on a couple of bus stops on this stretch of Manchester:
Gee, I wonder why few walk or use public transit? Seems so inviting…
— Steve Patterson