During the Urban Renewal era St. Louis leveled much of downtown — chasing away residents, businesses, shoppers, workers, etc. By the mid-1960s blocks and blocks of once-vibrant land began to get new structures. In October 1965 the top piece of the Arch was set into place. A couple of weeks before Busch Stadium II opened, a new residential project opened: Mansion House Center.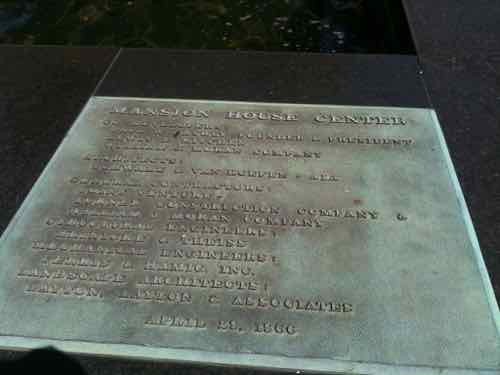 It was everything good & bad about 1960s modernism. On the plus side it had clean lines and quality materials. On the negative, it rejected the public sidewalk & street grid. Cars stored in the massive, but confusing, garage faced the new Arch. One level up from the public sidewalk, a private promenade level sought to remove residents from the street.
As I've said before, the three towers are good. It's the low-rose platform base & garage that need to be reworked. Olive & Locust need to be reopened. The East face needs to be connected to a future boulevard. The center is divided among multiple owners, so the likelihood of a project to undo the anti-city aspects is slim.
— Steve Patterson