Five years ago today the ribbon was cut on a new concept in St. Louis — a bike station. A place where a bike commuter can shower and change clothes before going into his/her office.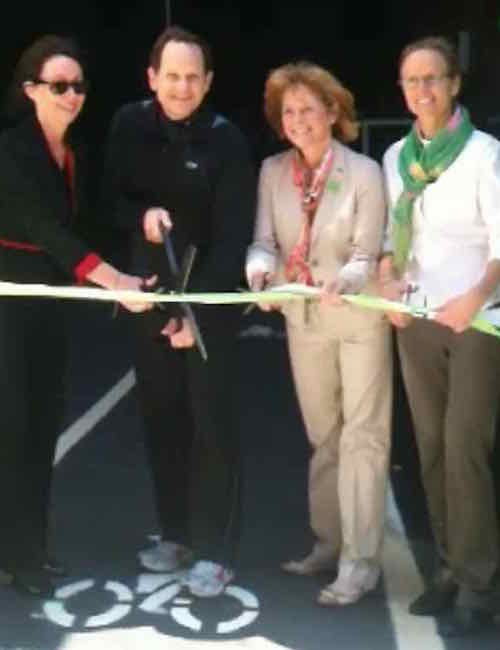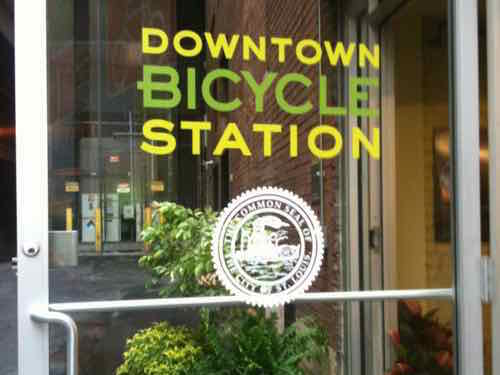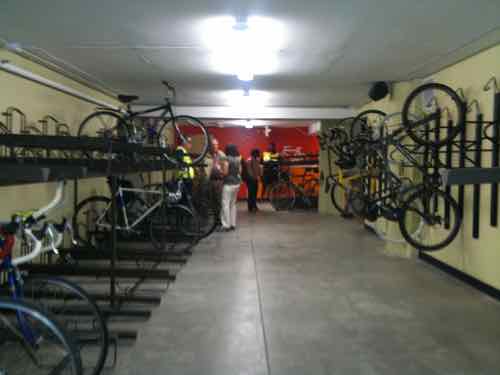 The Downtown Bicycle Station is a project of Trailnet, which is located upstairs in the same building.
The Downtown Bicycle Station offers secure 20-hour access and features over 120 bike racks, showers and locker rooms, and is ideal for bicyclists commuting to work or looking to exercise on their lunch break.
Memberships are $20/month or $150/year.  Corporate memberships are $1,000/year for 10 users. A day membership is $5 — enter via Big Shark Bikes next door (limited to their hours).
Hopefully more and more young people will be attracted to high tech and other jobs downtown — walking, biking or riding public transit to/from work.
— Steve Patterson