Two weeks ago today I attended a Economic Club of Chicago luncheon — the guest speaker was Lex Kerssemakers, President & CEO of Volvo Car USA. His words got me thinking about driverless cars and the implications for cities in the future.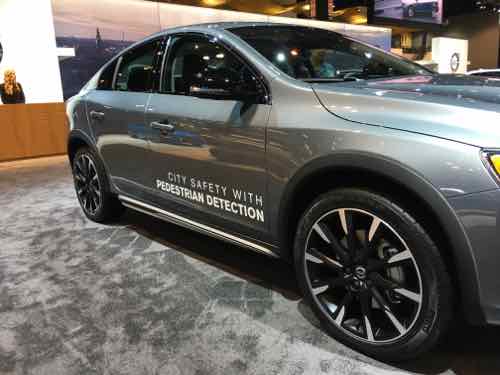 In December Elon Musk said in two years a new Tesla will be able to drive itself.
As I began to research the topic I found varying thoughts on the future:
Whether self-driving cars reduce harmful emissions or the amount of land, energy, money, and other resources consumed by the transportation system depends largely on whether they reduce car ownership and driving. Optimists envision a future where driverless cars lead to a revolution in shared urban mobility. Why own a car when you can summon one to pick you up while avoiding the worries of parking, insurance, or maintenance?

In this scenario, the shift in ownership will also encourage payment based on miles driven and time of day rather than lumpy vehicle purchases, insurance fees, and parking. Instead of thinking about how much gas is in the tank, travelers will now consider the full marginal cost of a car trip when deciding whether to walk, bike, drive, or take transit. Transit service may also improve as a result of shared cars and minivans operating on fixed and flexible routes.

The biggest opportunity for improvement is in cities and neighborhoods where densities are currently too low to justify frequent bus or rail service. If shared or public, self-driving cars will dramatically reduce the demand for parking. Even privately owned vehicles will drop off passengers at front doors before driving off-site or behind a building to park, thus decoupling parking from other urban land uses. This would allow cities to dedicate more space to housing, shops, and offices, as well as stormwater management, street trees, and other sustainable features.

Pessimists, by contrast, see vehicle automation as one more technology that makes driving more comfortable and convenient and thus increases the amount that people drive. In this scenario, most households will own one or more self-driving cars, send their vehicles to run errands, circle to avoid paying for parking, and treat travel as if it had zero or very low time costs.

Many cars may become full-time mobile offices, whisking people between meetings, and the number of workers commuting between metropolitan regions will almost certainly increase. Making long commutes more productive will support the growing trend in long-duration commutes. Between 1990 and 2010, the proportion of commuters traveling more than 60 minutes and more than 90 minutes to work increased from six to eight percent and 1.6 to 2.5 percent, respectively.

Self-driving cars will also expand personal mobility for the third of the population without drivers' licenses and the tenth of households without cars due to age, disability, low income, or preference. A demonstration video of one of Google's prototype self-driving cars features a legally blind man riding to a Taco Bell in a self-driving vehicle.

Expanded access to cars may be particularly important for the nation's elderly, many of whom live in and would like to remain in car-dependent communities. In this scenario, even if self-driving cars double existing capacity, this capacity will fill quickly — encouraging dispersed development and greater land consumption, which would further erode any sustainability benefits from increased efficiency. (When Autonomous Cars Take to the Road — American Planning Association)
No doubt there will be unintended consequences — both good & bad. Even as the technologies get closer to reality few cars on the road will be so equipped. It'll be interesting to watch changes as more and more cars can drive themselves.
Further reading:
You can watch Lex Kerssemakers talk to the Economic Club of Chicago luncheon here — was on 2/11/16.
— Steve Patterson