Ever since our MetroLink light rail system opened in 1993 it has been treated very differently from the MetroBus system, with the latter being sort of the bastard step-child. Smoking isn't allowed inside bus or train vehicles but currently smoking isn't allowed on MetroLink platforms, but is allowed at MetroBus transit centers — those places where many bus lines converge.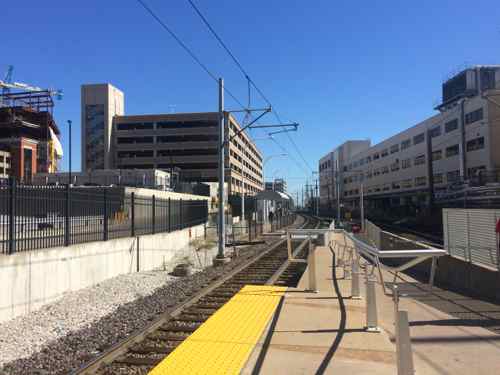 When MetroLink opened in 1993 smoking was allowed on platforms, despite lobbying by light rail advocates to make platforms smoke-free Bi-State (no Metro) President John K. Leary Jr., whose wife smoked, decided to permit smoking. After he left for SEPTA in 1997 the policy was changed.
What justification is there for treating these two differently with respect to smoking? Smokers and non-smokers use both systems, which is why many MetroBus Transit Centers are located adjacent to MetroLink stations.
Here are the results from the Sunday Poll:
Q: Metro allows smoking at MetroBus Transit Centers but not on MetroLink platforms. Metro should:
Ban smoking at both 29 [70.73%]
Unsure/No Opinion 5 [12.2%]
Allow smoking at both 4 [9.76%]
Keep policy as is — smoking allowed at one but not the other 3 [7.32%]
I reluctantly accept the challenge it would be to ban smoking at thousands of bus stops, but enforcing a no-smoking policy at MetroBus Transit Centers is no different than at MetroLink stations. It's time Metro!!
— Steve Patterson