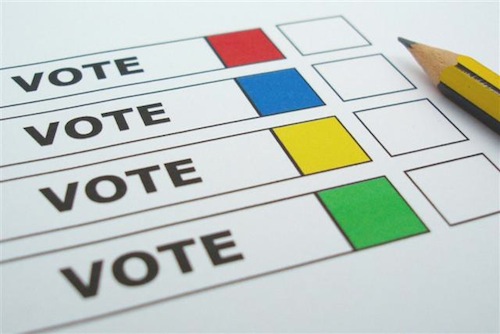 Today's Sunday Poll is about a tough call between residents and jobs:
Last week, the Board of Alderman approved the use of eminent domain to move people out of a 100-acre site that the National Geospatial-Intelligence Agency is considering for relocation. Now, officials are saying that property owners will have an option to stay in their homes and businesses if the NGA chooses another location.

The area, just north of the former Pruitt-Igoe site, is one of four under consideration in the region by the federal agency, which is now located south of downtown. The city is eager to keep the NGA, along with its 3,100 employees and $2.4 million in earnings taxes each year. (St. Louis Public Radio)
Glad it was clarified they could stay if the NGA selects another site, but check the fine print from St. Louis Development director Otis Williams:
Williams' comments are merely a promise. The bill doesn't have language mandating that homeowners can stay if the land isn't used.

"We will not demo before we have a decision," Williams said. 

Still, Williams said there "may be a few properties" that the city will exercise rights on anyway.  

The purchases will come at a hefty price. The city has allocated $8-10 million for residential property purchases, if the government chooses the city location. But several businesses, including Faultless Healthcare Linen, would cost an additional $10 to $15 million to move. 

Faultless reportedly spent $12 million in 2012 to expand at the location. The city provided real estate and property tax abatement for the property.  (Post-Dispatch)
So there you go, today's question is Should the City of St. Louis use eminent domain powers to assemble a site if the National Geospatial-Intelligence Agency selects the city option?
The poll is in the right sidebar, it closes in 12 hours (8pm)
— Steve Patterson