Just a few years ago the future of the Sun Theater in Grand Center was uncertain, it was crumbling and nobody had a plan to save it. Enter the Grand Center Arts Academy, a charter school located to the east in the former Carter Carburetor headquarters building & parking garage. In 2010-11 the building and garage were renovated into classrooms & other space for the school. The new school, however, lacked an auditorium.  With dance, music, and theater being core parts of the school's curriculum they new the Sun Theater would be their next project. It reopened earlier this year.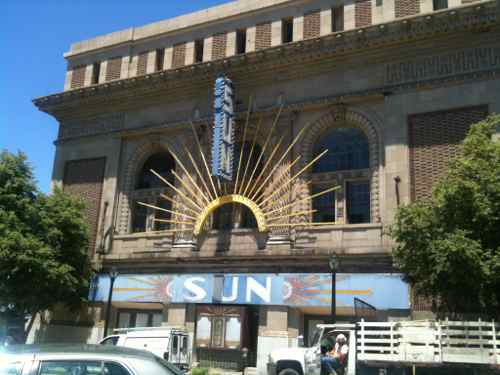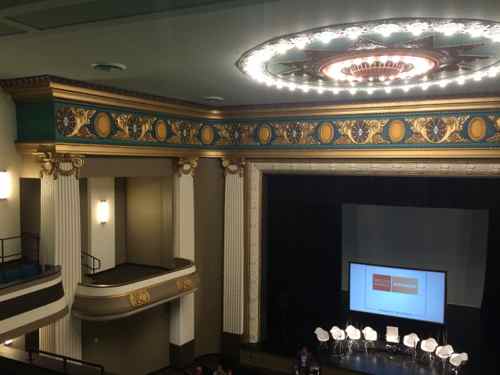 The new elevator allowed me to reach the upper level seating area. It felt great entering and seeing the interior for the very first time, I wish I had seen the 'before' in person, but I can still appreciate the transformation based on the before images.
Further reading:
Kudos to everyone involved in making this happen!
— Steve Patterson