In June 2012 I posted about Excellent Urban Infill: North Sarah Apartments By McCormack Baron Salazar. Since then the project has expanded, across Sarah to the west, and at Vandeventer, to the east. The ribbon cutting on the new phase was Friday afternoon, but I visited Wednesday.
In 2012 I noted the rough surface of the impervious concrete sidewalks. They've not held up well, they're even rougher, broken, etc. Pervious concrete works well for parking areas, but not for public sidewalks. I mentioned this to city officials after I experienced it in 2012, it wasn't used again for recent sidewalks at this project. I returned to the area because I'd been seeing construction on North Vandeventer as I crossed on the #97 Delmar bus. I waited until I thought the work was complete.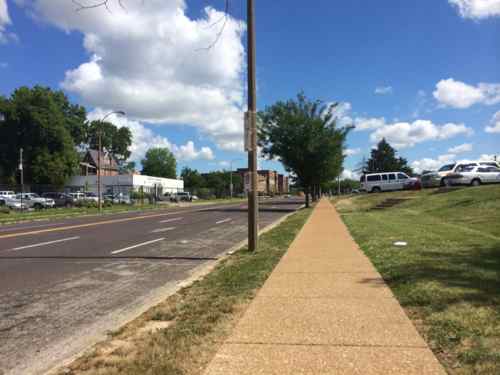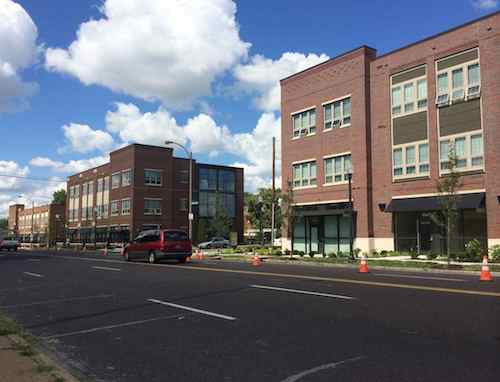 Two blocks of urban buildings on one side of Vandeventer is a start, but the corridor needs more of this. Unfortunately, due to a lack of coordinated planning, it seems unlikely even in the next 15-20 years. The church across the street was built in 2000, the car wash in 1981, the Urban League in 1990. In the block to the north is a single-story building set back behind parking built in 2009.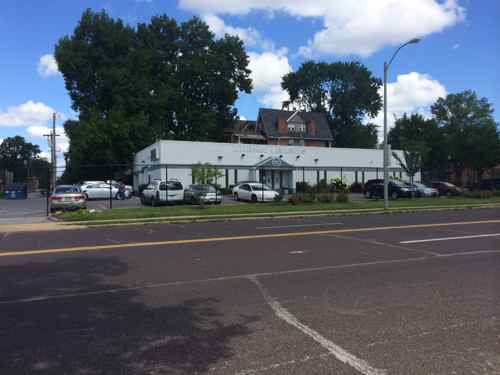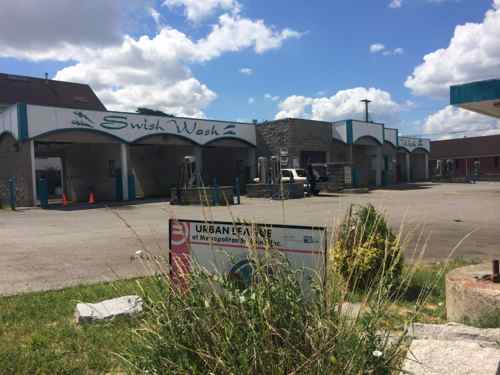 Without a corridor plan to guide development, North Vandeventer will remain a hodgepodge. In time more phases will fill in the area between Vandeventer and Sarah. They'll likely remain a nice island unless groups come together to plan how Sarah & Vandeventer should look & feel in the coming decades.
— Steve Patterson