July 31st marks 21 years since the 8th & Pine MetroLink light rail station opened downtown, the Arcade-Wright building on that corner remains undeveloped.  For nearly 20 minutes at the June Parking Commission meeting Otis Williams (SLDC: St. Louis Development Corporation) & Steve Stogel talked about a variety of downtown development issues, including why a lease for parking spaces in the 7th Street garage was critical.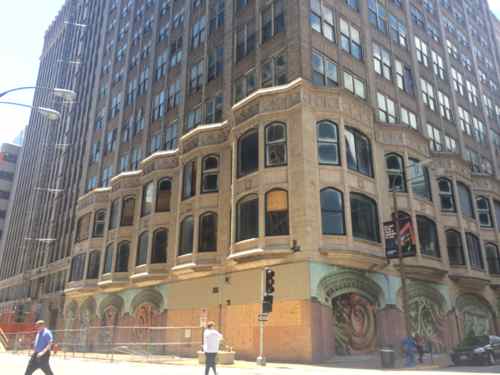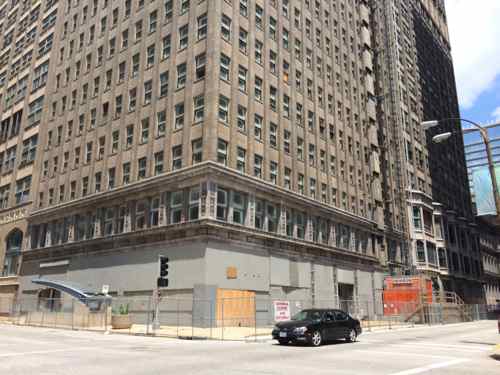 During the 18 minute discussion many details about the proposed redevelopment are revealed.
The Arcade-Wright building:
is owned by the LCRA (Land Clearance for Redevelopment Authority), for about 5 years
is one of the last buildings awaiting redevelopment downtown.
has roughly 500,000 square feet
Webster University will lease the 1st floor, mezzanine & 2nd floor, 55,000 sq ft. Their campus will be about 90,000 sq ft total
Upper floors will be a combination of (202) affordable and (80) market rate apartments
$118 million dollar project
LCRA bought the Arcade-Wright building for $4,500,000 after John Steffen's Pyramid Constriction firm collapsed with 7-9 downtown buildings
Mortage was held by Bank of America. Total for this mortgage and several other buildings was $32 million
Interest had accrued and property taxes hadn't been paid on the properties
Development will let the LCRA get reimbursed for all expenses
Not enough parking in the building, "the 200 affordable units have to park somewhere", seeking long-term lease in the 7th street garage so the residents in the affordable units have parking
Other:
Redevelopment of the Chemical building at 8th & Olive will move forward once the Arcade-Wright is underway
The owner of the Laclede Gas Building is planning a renovation once Laclede Gas moves out
Jefferson Arms is the other building that was held by Steffen in 2008 that hasn't been renovated yet
April 23, 2008 John Steffen asked Steve Stogel to help him liquidate. (Note: Pyramid shut down on April 18, 2008)
The Chemical building is 160,000-180,000 sq ft
This was on June 12th, I've not seen any announcements since. I recorded (audio) of the nearly two hour meeting, you can listen to the last 18 minutes about the Arcade & development here.
Further reading:
So all 202 affordable (subsidized) apartments at a MetroLink stop need a parking space in the garage a block away to finance the redevelopment. It's unclear if parking at Dominium's Leather Trades & Metropolitan is included in the base rent or an additional charge. I'm not sure anyone involved realizes the building is adjacent to an underground light rail station — one people would need to walk past to reach the parking garage! Enterprise CarShare also operates downtown, for times when residents need wheels.
— Steve Patterson