It's not everyday a new bus shelter is built, they're expensive and permanent.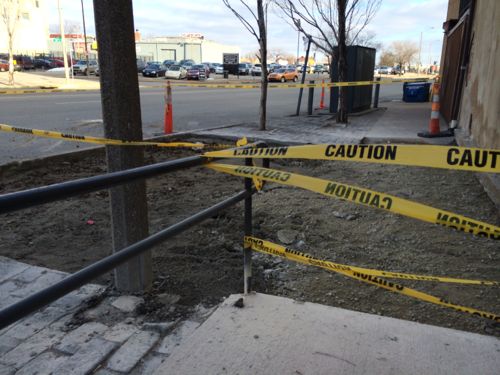 This stop serves the northbound 32 (ML King-Chouteau), 41 (Lee), and 74 (Florissant) MetroBus routes.  In the last 5 years it has been located a block north and in each of the two blocks to the south, moving every so often. This location offers the most space, but the decorative rough stone pavers have been a trip hazard.
Unfortunately the adjacent business wasn't informed of the construction in advance. I think anyone working in the public right-of-way should attempt to give some advance notice to those impacted by construction. Metro St. Louis contracts with Wall for bus shelters.
— Steve Patterson