The poll this week is an exact duplicate of a poll run by the St. Louis Business Journal in June:
Should schools be forced to take students from unaccredited districts?
Yes, education is that important
No, it isn't fair to taxpayers and students
I couldn't come up with any better phrasing, so it'll have to do.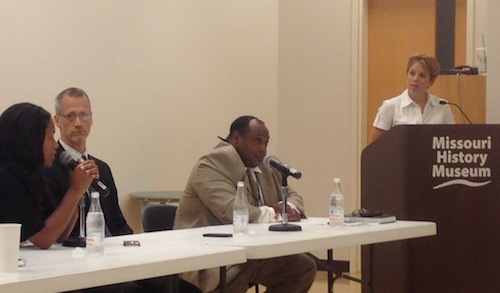 Unaccredited schools are now paying overcrowded schools to accept transfer students. The transfer process was chaotic. Is this really the best we can do as a region?
The poll is in the right sidebar for a week.
— Steve Patterson