The building at 100 North Tucker was built by a developer in 1964, opening for office tenants in 1965. Typical for that era, the 11-story structure had low ceilings and small windows. It was plain, a dog. It's been "functionally obsolete" for decades now.  Occupancy dwindled to the point the last owner donated it to his alma mater, Saint Louis University.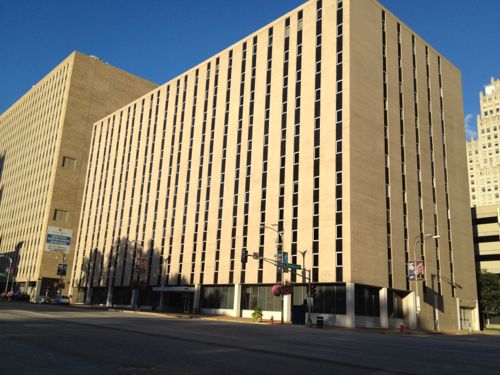 Last week I got to tour the Saint Louis University School of Law, the new occupant of the building. The tour was organized by the St. Louis Chapter of the American Institute of Architects, our guides were architects from The Lawrence Group who worked on the project.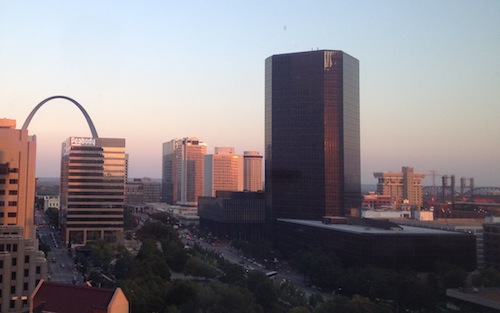 I've not been happy with the direction former SLU President Larry Biondi took the main campus (fenced fortress) but his last project looks to be a winner.  I've not tried The Docket restaurant on the ground floor yet, but at lunch on the day of the tour I saw a SLU law student at Empire Deli on Washington. An ugly building was given new life while adding many more people downtown.
Congrats and thank you to everyone that made this happen!
— Steve Patterson