For more than a century a modest stone church stood in what later became the City of Rock Hill. Built by slaves in the 19th century, it couldn't compete with a gas station + convenience store in the 21st century.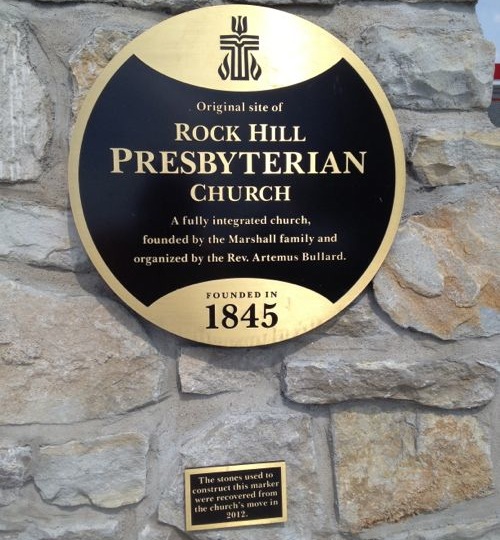 I've been told the church was "fully integrated" because the Marshall family required their slaves to attend the church they built. A little feel-good revisionist history?
There's nothing to feel good about on this site. This is now a sprawl corner like thousands of others in St. Louis County. What once made a positive contribution to the sidewalk experience has been reduced to a monument few will read as that would require exiting their car and actually walking a bit.
— Steve Patterson