The two streets on either side of Washington Ave are basically named alleys: St. Charles St (south) and Lucas Ave (north). These may have had active businesses fronting onto them decades ago, but not so much anymore.
Alpha Brewing Co. on Lucas Ave between 14th-15th is making the back of a Washington Ave building lively.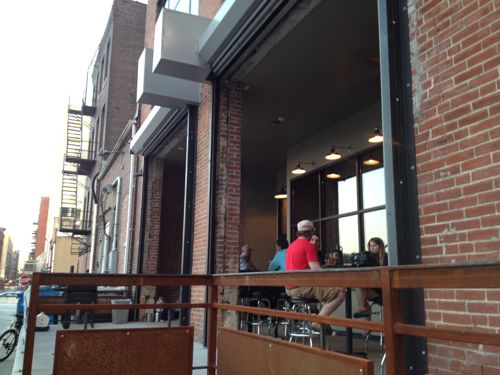 Kudos to Alpha Brewing Co for a well-designed space that makes a positive contribution to an otherwise dreary road. If you visit just ignore the trash dumpsters behind adjacent buildings.
— Steve Patterson