As I've done for the last month, this is another post on potential development sites along the proposed initial route of the St. Louis Streetcar.  The sections already reviewed are as follows:
This post will cover the section from Olive & Compton to Lindell & Vandeventer (map). For those unfamiliar with the area, Olive splits off to the north but to motorists Olive becomes Lindell (pronounced Lindle). The entire south side of this stretch of Olive/Lindell is the campus of Saint Louis University (SLU). The north is a mix of SLU, private, and institutional properties.
We'll start at Compton and head west.
The buildings & land on the other side of Lindell from SLU's Compton Garage are ripe for development, I'm just lacking images of them.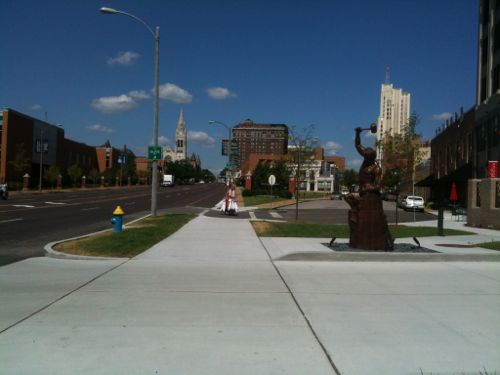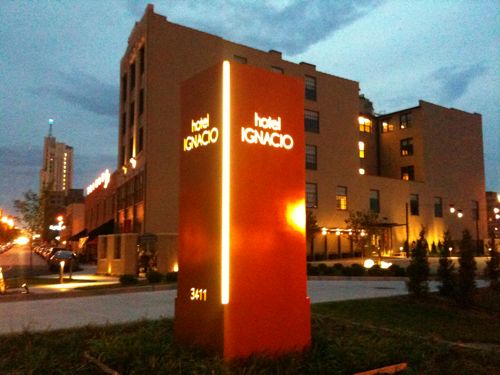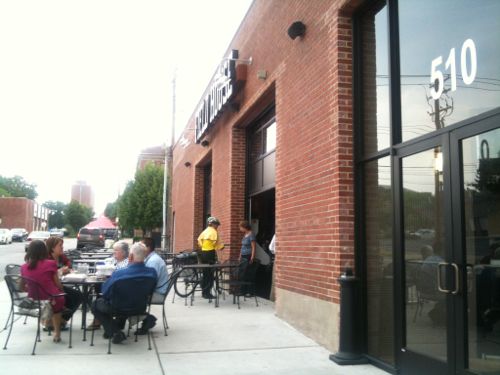 The corner of Lindell & Grand should get major new buildings. There are already substantial buildings in the area, especially to the north & west. These two corners were land banked by SLU so the streetcar is the perfect time to withdraw them and put them to good use activating the intersection.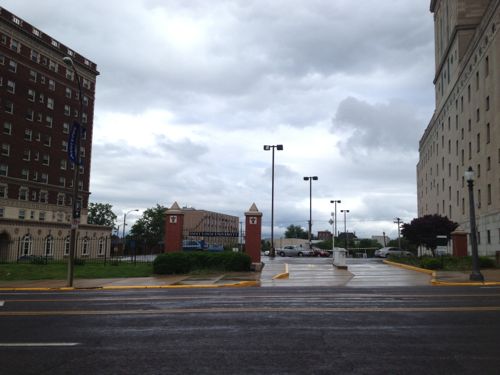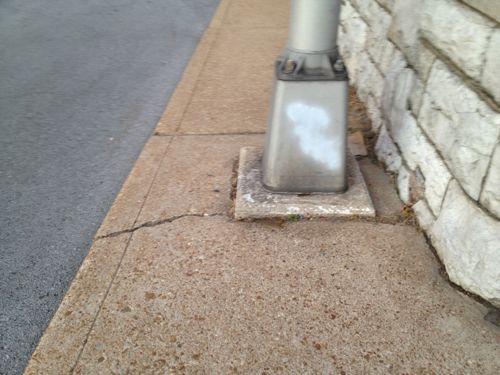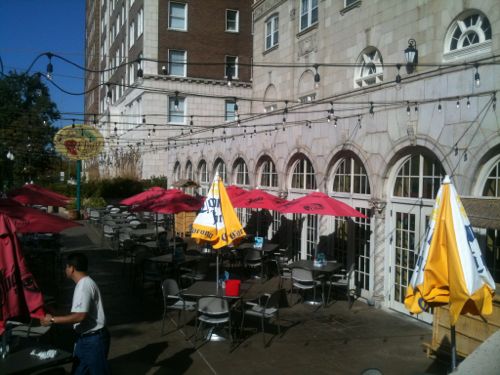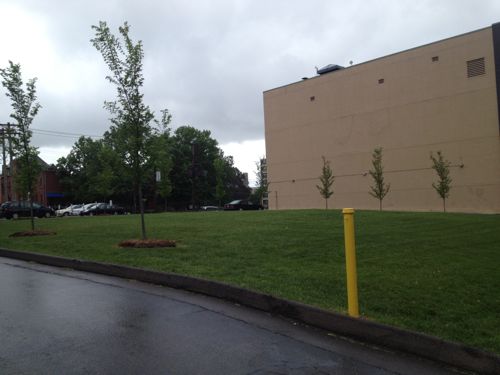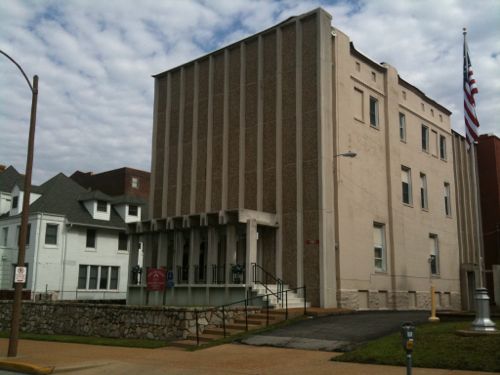 An interesting paragraph from the 1978 midtown nomination:
Unfortunately, Midtown is still perceived by many as a dangerous area riddled with street crime and all manner of urban ills, the most prominent of which is the current "black sploitation" fare served at the Fabulous Fox. In spite of this onus, a 1977 walking tour sponsored by the St. Louis Chapter of the American Institute of Architects and New Town/St. Louis, Inc. drew hundreds of curious and concerned

St. Louisans to Midtown. The solution for the revitalization of existing structures and the continuing education of the general public will not be easy, but to abandon Midtown is to dismiss one of the strongest concentrations of architecturally significant buildings in St. Louis.
There is more developable area north of Lindell and  west of Spring, both vacant buildings and vacant land.
— Steve Patterson