This is the fifth post in a series looking at potential development sites along the proposed initial route of the St. Louis Streetcar.  The first four parts were:
This post will cover the 0.6 mile stretch of Olive from Jefferson to Compton (map). Let's start with the North side of Olive at Jefferson: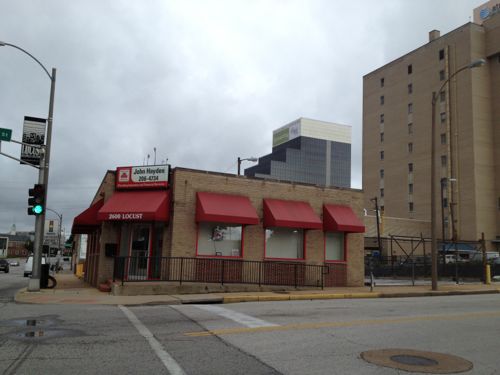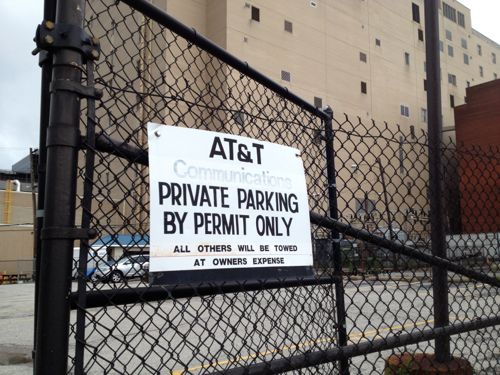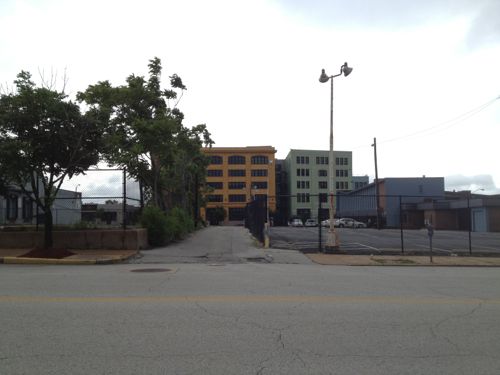 Some existing buildings aren't as tall as would be nice but their age/height will be a nice contrast to the new construction we should see go up over the twenty years. In short, lots of opportunities for new construction on vacant land.
OK, let's cross Olive at Compton and return east to Jefferson. It would be impossible to look at this section of the proposed route without discussing the urban renewal clearance of Mill Creek Valley:
By World War II, Mill Creek's tenements and faded town houses were home to nearly 20,000 people, many of them poor blacks who had migrated north from the cotton fields. More than half the dwellings lacked running water, and 80 percent didn't have interior bathrooms.

Tucker proposed knocking over nearly everything and starting over. In 1955, city voters overwhelmingly approved a $10 million bond issue for demolition, on the promise that the federal government would reimburse most of it. The local NAACP endorsed the idea. Work began on Feb. 16, 1959, at 3518 Laclede Avenue, where a headache ball smashed a house that dated to the 1870s.

The bulldozers swiftly transformed the city's "No. 1 Eyesore" into an area derided as "Hiroshima Flats." Among the few buildings spared was the old Vashon High School, now part of Harris-Stowe State University. When work began in 1961 on University Heights Village apartments, only 20 original families still called Mill Creek home. (stltoday.com – A look back • Clearing of Mill Creek Valley changed the face of the city)
The area from Union Station to Grand was cleared. This area got new construction like the A.G. Edwards HQ, now Wells Fargo Advisors, LaClede Town (razed), Heritage House senior apartments, and the "flying saucer" gas station on Grand at Forest Park, now a Starbucks. n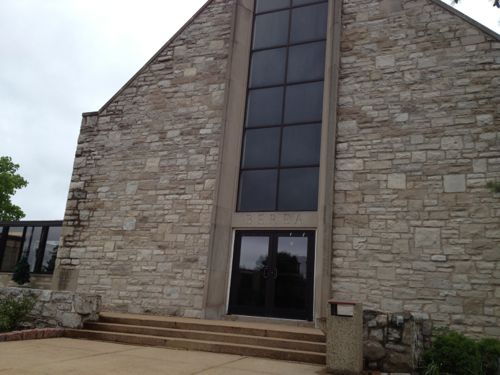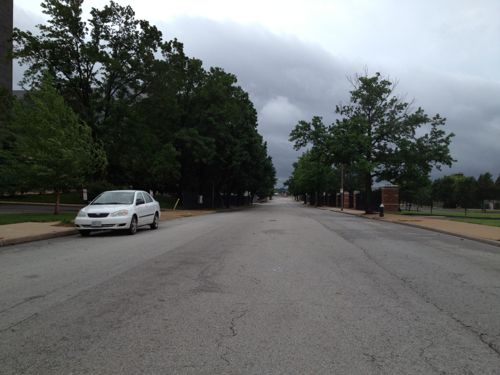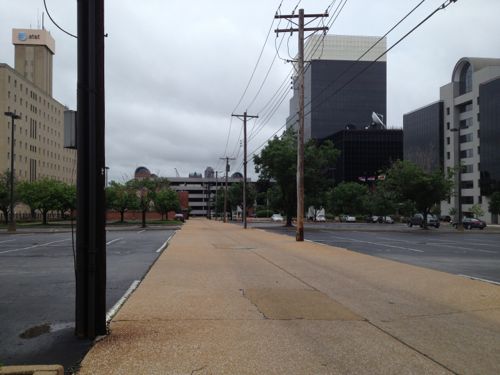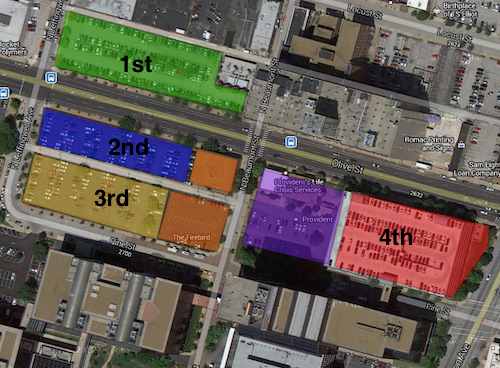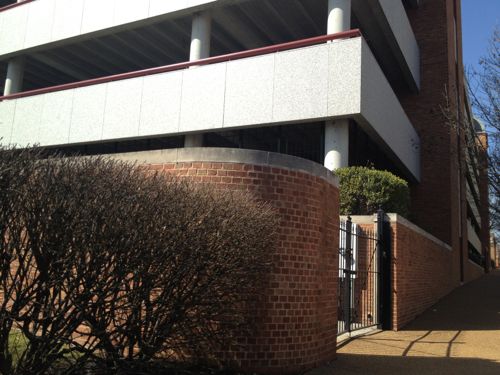 I'm excited about the possibly having a modern streetcar line a block away from my loft, but the redevelopment potential in midtown is phenomenal. I've been losing sleep for the past week as I picture what this could look like at full build out.  The vision must come before the bricks and mortar.
— Steve Patterson