Retailing isn't easy, successful brick & mortar retailers hire consultants, question focus groups,  and study market trends, to get customers through the door. Store design is an important part of the equation.  Many firms specialize in retail design.
I covered this topic last August after a seeing the transit agency store in Dallas (see Transit Visibility: Metro vs DART). Metro's MetroRide store on Washington Avenue is pathetic.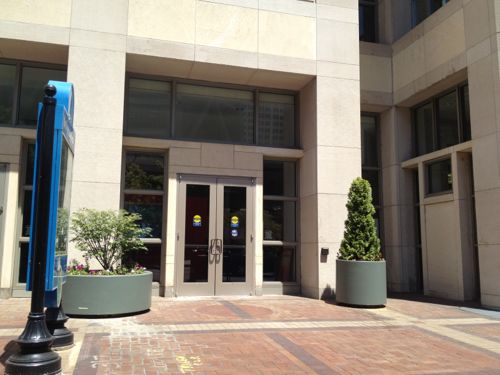 Each time I visit the MetroRide store to buy transit passes I realize it is the result of a quasi-government agency that has zero competition. Where is the hungry merchant trying to drum up sales to cover the rent payment? It's like the exclusive restaurant
Sure, those of us who seek it out don't need a big neon sign or even a simple "open" sign in the window, but it might help get the attention of others walking by. Tourists might inquire about the downtown trolley and what else they can see without a car.
I'd like to see Metro make it obvious to anyone walking, or driving, past the MetroRide store to know it is a place to buy transit passes and pick up  schedules.  As a fan of gift shops, I'd also like to see St. Louis transit-related merchandise: t-shirts, postcards, magnets, calendars, etc. I still have a puzzle of the Philly transit map I bought on vacation in 2001, but I have almost nothing for St. Louis. I'd love a toy MetroBus.
Step up your retail game Metro!
— Steve Patterson