Five years ago today major St. Louis developer Pyramid Properties, led by John Steffens, collapsed, leaving a long trail of unfinished properties.  From May 2010:
City leaders and Pyramid's former partners say the transfer of properties is remarkable given the size and scope of the properties involved and the timing of the deals in the midst of the Great Recession.

"It has worked out far better than I expected," said Jeff Rainford, Mayor Francis Slay's chief of staff. "The fact that people were willing to not race to the courthouse steps is the only reason this didn't end up a total disaster."

Instead of filing lawsuits or filing for foreclosure, many of Steffen's lenders, investors and former partners suspended disbelief and instead participated in a workout process that began days after Pyramid closed its doors. (St. Louis Business Journal)
With the properties untangled many have since been completed by others, including, but not limited to: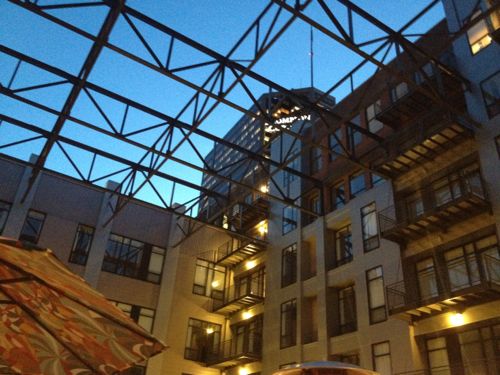 The above properties show that even in a down economy projects can happen. Still, the future of a few other former Pyramid projects remains unclear or just getting started:
Considering how much property Pyramid had tied up in complicated financial transactions it's remarkable what has been accomplished in the last five years. Hopefully the  remaining projects will be completed in the new few years.
— Steve Patterson