Forty-six years ago today the last streetcar in St. Louis stopped rolling down the streets. The Hodiamont was St. Louis' last streetcar line. The Hodiamont ran in city streets from downtown to just west of Vandeventer Ave where it went into its own private right-of-way.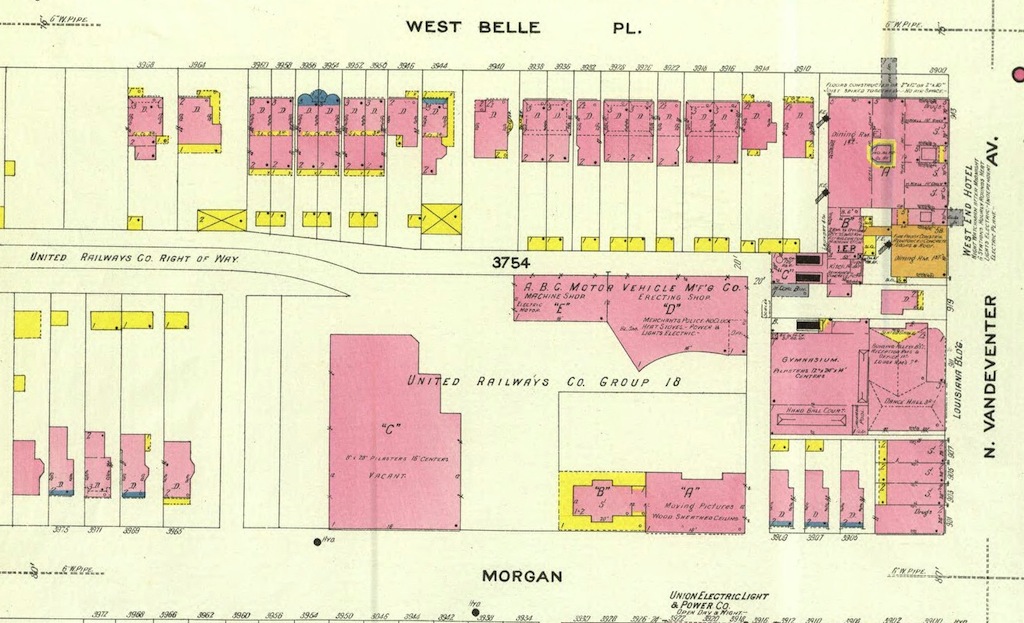 ABOVE: The streetcar tracks come out of the private right-of-way and head east on Enright Ave
Eventually new rubber-tire buses with air-conditioning  replaced  the older streetcars:
Only three lines were left in April 1964, when the new Bi-State agency winnowed the system to the Hodiamont line, which ran from downtown to the Wellston Loop. Along the way through north St. Louis, the Hodiamont had its own right-of-way, like a railroad. (STLtoday.com article from 2010 — recommended)
I can't help but wonder if running a new modern streetcar through this right of way today would make sense. Or even a bus line?
— Steve Patterson