River City Casino, located in south St. Louis County, opened for business two years ago yesterday. I'd visited the site in 2010 shortly after it opened but last week I visited again — this time as a pedestrian. I knew from my prior visit in my car they'd done a good job with sidewalks but I wanted to experience it first hand.
The #40 Broadway MetroBus I took ends at the Catalan Loop in far south St. Louis. According to Google Maps, the walk to the casino from the transit center is one mile. Many places I seek to visit using my power chair can't manage to connect just 50 feet to the door so I was still a bit skeptical.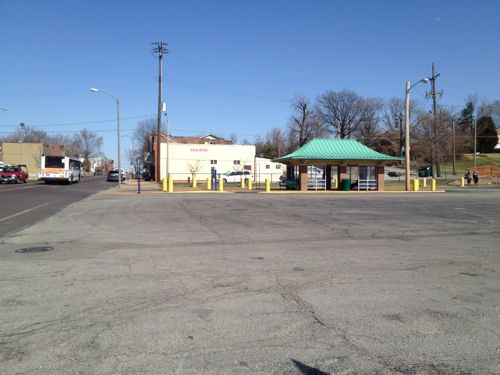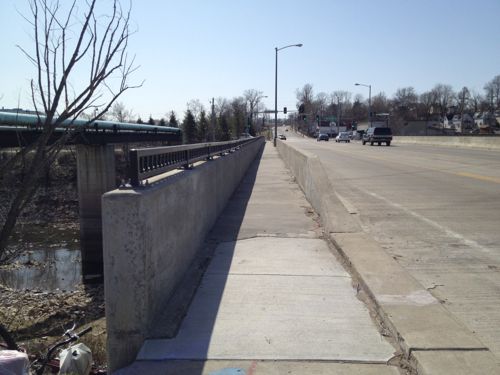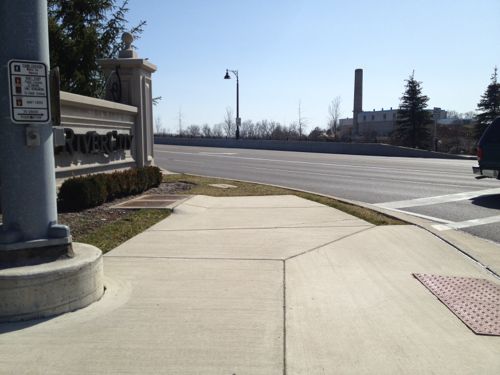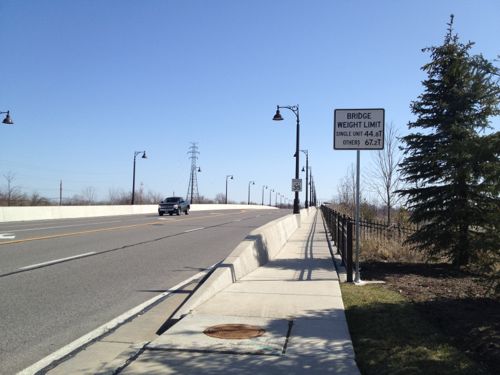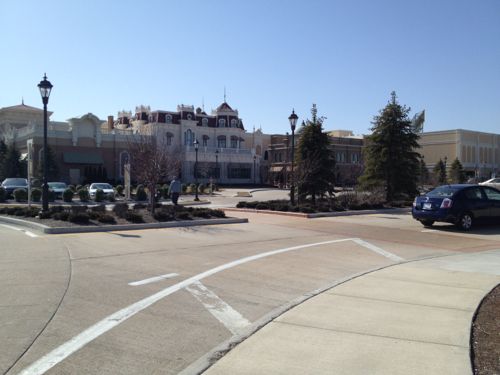 Overall I was highly impressed by what could have been a pedestrian's nightmare, like Loughborough Commons. Good pedestrian circulation, just like vehicular circulation, doesn't happen by accident. Someone made pedestrian access a high priority. Perhaps River City's owner, Pinnacle Entertainment, was sued because of poor ADA access at another location? Or the professional design firm(s) included it as a design priority? Or St. Louis County required River City to plan for pedestrians in addition to cars? However it came to be, this shows good pedestrian access is possible when planned in advance. You can view an aerial image here.
Hopefully the pedestrian network will serve them well as they expand this year:
Construction works are scheduled to begin in the first quarter of 2012 with an expected completion in the second half of 2013. The new expansion at the Missouri casino will add a 200-room hotel, a 10,000 square-foot multi-purpose event center and a covered parking structure with capacity for approximately 1,700 vehicles. Additionally, the $82 million project will create nearly 100 permanent jobs and 350 construction-related jobs. (Source)
I'll return next year after the new work is completed to see if hotel guests can walk to/from the casino via sidewalks.
– Steve Patterson