Many are upset about plans to raze the "flying saucer" at Forest Park & Grand as well as the former headquarters of the American Automobile Association of Missouri at Lindell and Vandeventer. But near both buildings, at Vandeventer & Forest Park, a building dating to 1901 is nearly gone.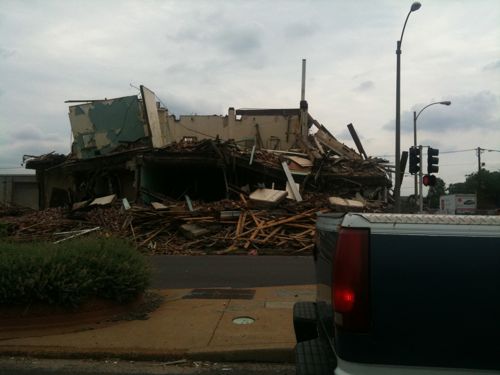 It wasn't mid-centry modern, it was 1901 industrial.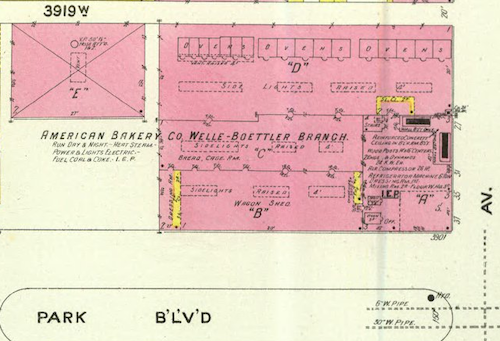 The building held the corner nicely, standing watch over the intersection as it had done for more than a century. Neither of the modern buildings nearby hold their corners at all.
Sure it's ugly but with new windows, the old storefronts opened up and a recreated cornice it could have been spectacular. The demolition permit was applied for on March 17, 2011. Â I did not see it on any agenda of the Preservation Board. Â The property is in a Preservation Review District. Â It's also in the Cortex Life Sciences District, which meant it's fate had already been determined.
We will get this district about 20% built when cities move onto the next big thing after life sciences research.
– Steve Patterson