In the 70s we didn't have dollar stores, we had the five and dime.
Long before the days of big-box stores like Walmart and Target, these five-and-dime stores had everything you needed. You could buy clothes, grab some treats, and eat lunch for under $20. These iconic American stores dotted Main Streets across the country before the big guys came around and put them out of business. (MeTV)
In my hometown of Oklahoma City my favorite five & dime was TG&Y (1935-2001), I'd also ride my bike to the larger Woolco — "It was a full-line discount department store unlike the five-and-dime Woolworth stores which operated at the time. At its peak, Woolco had hundreds of stores in the US, as well as in Canada and the United Kingdom. "  After closing, the space became a Venture, a retail chain based in the St. Louis suburb of O'Fallon MO.  Of discount department stores I've preferred Target for decades.
Walmart, in the early years, brought the discount department store to small towns all over America. Eventually they'd build a larger store in the same town. Main Street businesses began to close. Then Walmart began closing stores, forcing customers to drive a town or two over to shop at an even larger store.
And now Amazon is hurting all brick & mortar retail, right?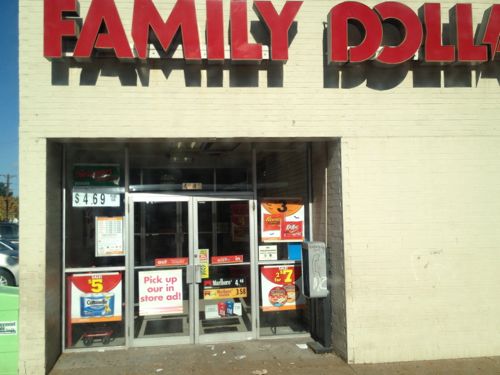 Not exactly.
Many investors believe the popular narrative that Amazon is crushing brick-and-mortar retailers. The e-commerce titan certainly humbled plenty of them, but some retailers continue to expand by opening new stores.

The top three dollar-store chains in America, for example, opened more than 1,800 stores last year. Dollar General (NYSE: DG) led the pack, followed by Dollar Tree (NASDAQ: DLTR) and its subsidiary, Family Dollar.

In 2018, Dollar General plans to open 900 new stores. Dollar Tree plans to open 350 more namesake locations and 300 new Family Dollar sites and re-banner 50 Family Dollar locations as Dollar Tree stores. All three chains posted positive comparable-store sales growth in their latest quarters. (Motley Fool/USA Today)
How did we get here? From 2014:
Wal-Mart Stores (WMT, +2.19%) executives could not have been too happy to wake up to the news this morning that dollar store dominator Dollar General (DG, -0.17%) offered $9.7 billion in an all-cash deal to buy out its smaller, struggling rival Family Dollar Stores (FDO, +0.00%), outdoing an earlier, accepted cash-stock offer by Dollar Tree (DLTR, +0.20%).

Dollar General is by all accounts a supremely well run retailer: it has reported 24 straight years of same-store sales growth, all the while managing a massive expansion in recent years that has won it millions of shoppers looking to save money. Moreover, its operating profit margin has also improved in the last five years despite the costs of opening thousands of new stores.

That management prowess could turn Family Dollar into a far more formidable rival than it has been on the watch of CEO Howard Levine, whose father founded the chain in 1959. Family Dollar has expanded quickly but also has run into trouble in the last two years by misreading its customers and ramping up its offering of pricier items such as beauty products. It has since backtracked, ramping up its inexpensive offerings. (Fortune)
However, it was Dollar Tree that prevailed, buying Family Dollar in 2015.
From November 2018:
Dollar Tree acquired Family Dollar in 2015, after undergoing a bidding war with Dollar General, its main US rival. Dollar Tree and Dollar General are almost neck-and-neck in terms of store count and annual sales. Both dollar chains have about 14,000 to 15,000 locations. Dollar Tree generated $22 billion in sales in 2017 compared with $23.5 billion at Dollar General. (Business Insider)
First, how many of these stores are in the St. Louis region?  I checked all three within a radius of my zip code just North of downtown, 63106.
Family Dollar has 50 stores within 10 miles, still just 50 within 25 miles.
Dollar Tree has 18 within 10 miles, a total of 59 stores within 25 miles,
Dollar General has 28 within 10 miles, a total of 69 stores within 20 miles (they didn't have a 25 mile option)
Added up, I've got 96 dollar stores within 10 miles. That's a lot! Food is a big part of their business.
They technically aren't even grocery businesses, but dollar stores are feeding more people than one of the highest-profile supermarket chains in America.

The finding, in a new report by the Institute for Local Self-Reliance, is a testament to dollar stores' growing dominance of the American retail landscape.

Grocery sales at the two biggest dollar brands, Dollar Tree and Dollar General, approached $24 billion this year, compared with roughly $15 billion at Whole Foods, according to private market data from the research firm Chain Store Guide.

The ILSR is using the numbers to highlight the threat to independent businesses posed by low-end retail monopolies. (Huffington Post)
Ok, Whole Foods is a niche player in the U.S. grocery segment. Still, what are people eating from dollar stores? Certainly not organic kale. Even ALDI has a nice selection of organic products and lots of fresh produce.
Yesterday I checked out the Groceries, Food & Beverages section of the Family Dollar website.
Give your family delicious, healthy, nutritious meals for less. At Family Dollar our discount food and grocery items include the name-brand products you need to cook great meals at home or enjoy a snack on the go.
At the bottom of the page was the following:
Your local Family Dollar has all the same food and beverages you'll find at grocery and big-box stores – but here, you can buy them all for less. Our shelves are stocked with delicious ingredients for meals and great snacks from the brands you know and trust. From Hormel, Betty Crocker, and Kellogg's to Frito-Lay, Wise, and Hunts, you'll find great discount groceries for everyone in your family. Best of all, we even have frozen and refrigerated foods, like potpies from Banquet, pizza from Red Baron, and fresh milk and eggs.  
Yes, the food items found at dollar stores can be found at grocery stores — but so much at grocery stores can't be found at dollar stores. The biggest category is fresh produce.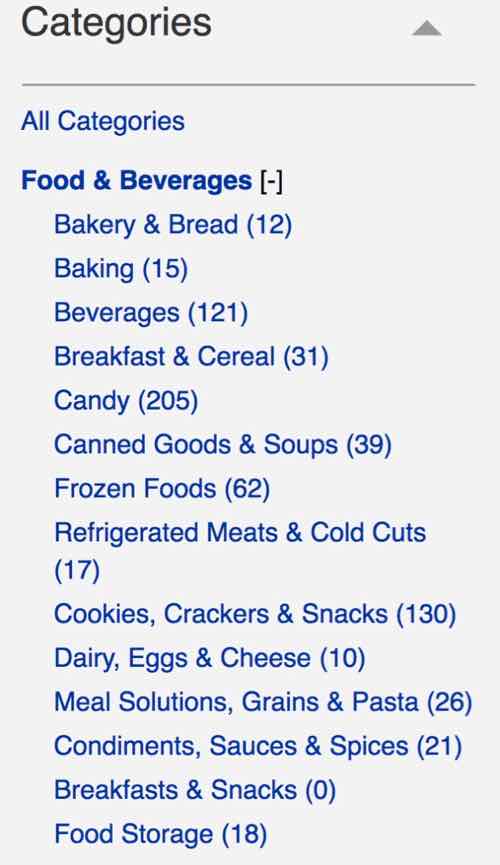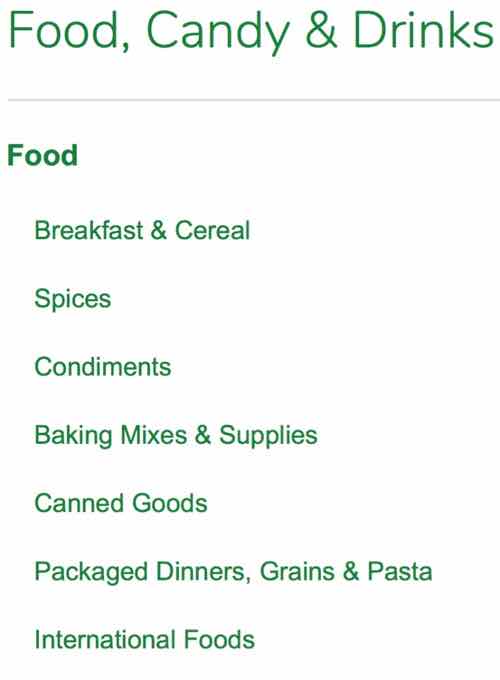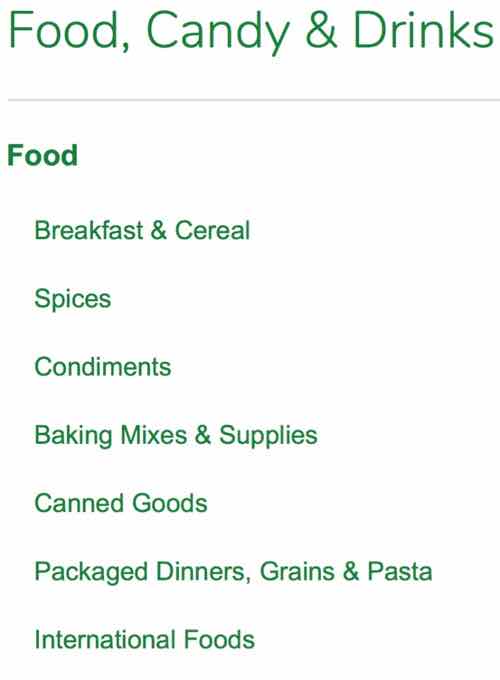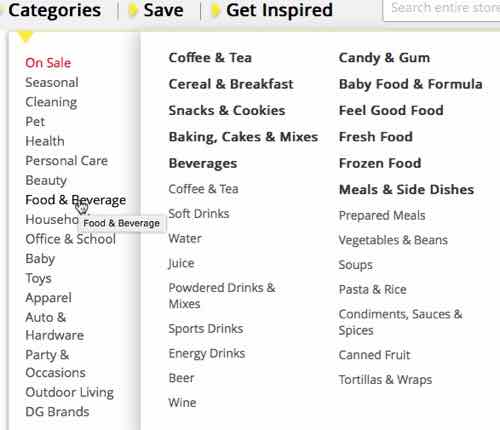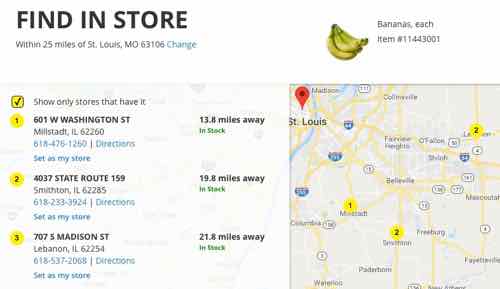 Many are researching the problem of the growth of dollar stores:
This follows two decades in which Walmart's super-charged growth left small-town retail in shambles. By building massive, oversized supercenters in larger towns, Walmart found it could attract customers from a wide radius. Smaller towns in the vicinity often suffered the brunt of its impact as their Main Street retailers weakened and, in many cases, closed.

Today the dollar chains are capitalizing on these conditions, much like an invasive species advancing on a compromised ecosystem.

Local grocers that survived Walmart are now falling to Dollar General. "This has become the number one challenge of grocery stores," says David Procter, an expert on community development and director of the Rural Grocery Initiative at Kansas State University. (Institute for Local Self-Reliance)
Much of the above link focuses on predominately-black North Tulsa, here's another quote:
In late August, just a few days before Labor Day, the City Council finally took up Hall-Harper's proposed dollar store moratorium. Residents of North Tulsa filled the chambers and one by one spoke in favor of the measure — a show of support that Hall-Harper says made all the difference. The moratorium passed by a 5-to-4 vote. It suspended the permitting of new "small-box discount stores" for a period of six months in Hall-Harper's district.

Three months later, Hall-Harper proposed a permanent change to the city's zoning code. She introduced a "dispersal" ordinance that would restrict the development of dollar stores in North Tulsa. Intended to foster "greater diversity in retail options and convenient access to fresh meats, fruits and vegetables," the measure prohibits a dollar store from opening within one mile of an existing dollar store in a designated "overlay" district. It also prioritizes full-service grocery stores by cutting in half the number of parking spaces they are required to have.
I'd love to see leadership in the St. Louis region to visit North Tulsa and take action here. Limit their numbers, proximity to each other, require sales of fresh produce.
Here are the results of the recent non-scientific Sunday Poll:
Q: Agree or disagree: We should be happy dollar stores (Dollar Tree, Family Dollar, etc) are willing to operate in low-income neighborhoods.
Strongly agree: 4 [11.11%]
Agree: 8 [22.22%]
Somewhat agree: 3 [8.33%]
Neither agree or disagree: 5 [13.89%]
Somewhat disagree: 6 [16.67%]
Disagree: 5 [13.89%]
Strongly disagree: 3 [8.33%]
Unsure/No Answer: 2 [5.56%]
No, we're not lucky. These dollar stores are part of the problem, not the solution.
— Steve Patterson