Tomorrow is St. Patrick's Day, but it's also the 40th anniversary of the start of one of St. Louis' worst decisions: St. Louis Centre
This Day in St. Louis History, March 17, 1978:
The first step towards St. Louis Centre

The St. Louis Board of Aldermen approved three bills that would set the stage to develop a proposed downtown shopping mall, with the only further step being the acquisition of federal funding. The headquarters of Stx, Baer, & Fuller, which would become Dillard's just months before the mall's completion, and Famous-Barr existed with one block separating them between Washington and Locust at 6th Street. The goal was to create an enclosed, urban shopping mall with these two companies as anchors, and the estimated budget was nearly $150 million. St. Louis Centre opened in 1985 as the largest shopping mall in America. It had over 150 stores and 20 restaurants, and was initially a great success. Challenges appeared in the 1990s however, as the Westroads Shopping Center was redeveloped into the St. Louis Galleria and stores began closing. St. Louis Centre closed in 2006, and since then has been redeveloped into a 750-car parking garage and retail center. (From now defunct STL250 Facebook page)
The mall opened seven years later, in 1985.
To any urbanist the idea of razing an entire city block to build one massive internally-focused building is just wrong. Anyone who knew better either kept quiet or were silenced, ignored. Malls in the suburbs are doing great so we must do the same.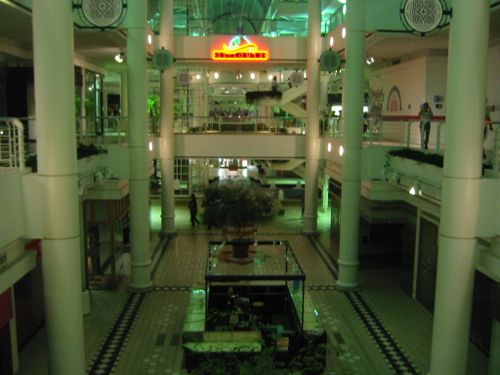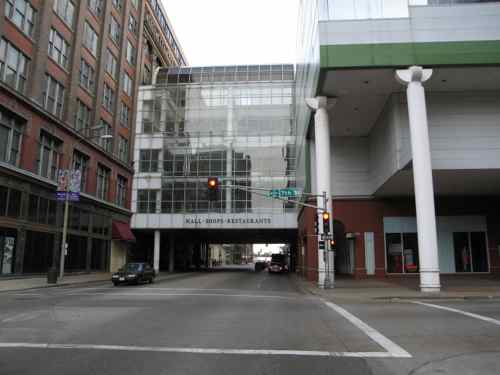 The mall is now a parking garage with out-facing retail at the sidewalk level. The oppressive bridges over Washington & Locust are gone.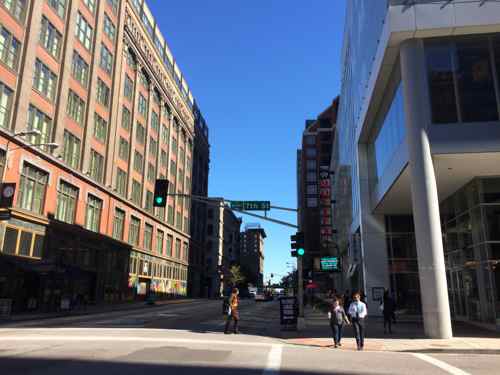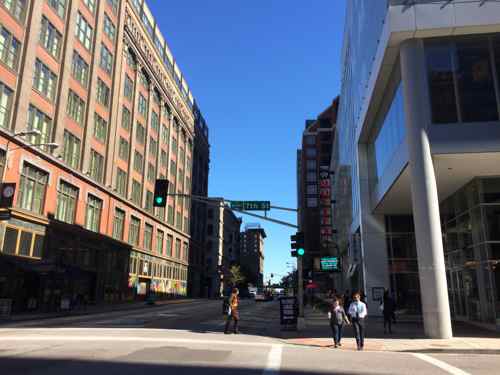 The mistake has been reversed, but the damage was done long ago. Retailing, once a big part of downtown, is almost nonexistent. Restaurants are now the generators of much foot traffic.
I can't help but wonder where downtown would be if bills weren't approved 40 years ago.
— Steve Patterson