This post is about our personal IKEA shopping habits and about how IKEA is changing course to respond to a new retail landscape.
IKEA St. Louis opened on October 1, 2015, since then I've been many times — Mostly in my wheelchair via public transit. A few visits were just browsing, most were small purchases that would fit in the canvas bag I keep on the back of my wheelchair.
Very different from the many trips I'd previously taken to the two IKEA locations in the Chicago area — my car would be stuffed to the ceiling, the receipt long, and the total in the 3-4 digits. At least twice I ordered from a 3rd party company to have a large order picked up from Chicago and delivered.
It wasn't until September that we made a local IKEA purchase that required our car, a new bed frame.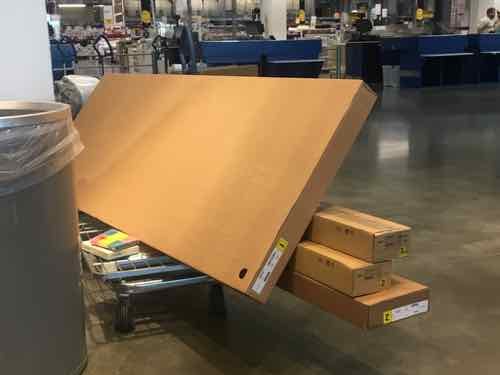 This was nothing compared to earlier purchases, but with IKEA store so close there's no reason to wait and make a big purchase. Last month I got an email from IKEA about comforters on special pricing for IKEA Family members for 3 days only. Since we needed a new comforter to go with our larger bed, I returned in my wheelchair.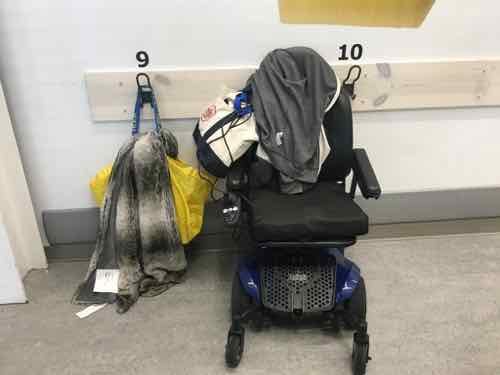 While IKEA St. Louis is close to downtown, that's not true for locations in other regions. In places like NYC not everyone is willing to travel out to the edge to shop. So IKEA is forced to respond:
IKEA U.S. announced today that it is opening its first city center store in the U.S., marking the company's ongoing transformation and commitment to bringing IKEA into the heart of urban areas. The 'IKEA Planning Studio' is slated to open in Manhattan in spring 2019.

Globally, IKEA is adapting and evolving to be more accessible and convenient for customers wherever they are and they recently announced the development of 30 new touchpoints in city centers over the next three years. The New York City location is the first market in the U.S. for the Planning Studio concept.

"We recognize that we are in a rapidly changing retail environment, and to be fit for long-term growth, IKEA is transforming in a way that lets us meet our customers where they are," said Lars Petersson, Country Manager, IKEA Retail U.S. "New York City is the natural choice to open the first city center store – the most vibrant, dynamic city in the US, and the epicenter of retail, business, and culture." (IKEA)
Manhattan is just the first in the US to get this new concept, but other cities will follow:
Ikea's move into Manhattan comes as many retailers — including Target, Kohl's and Macy's — are shrinking their existing full-size stores or experimenting with opening up smaller-format locations in densely populated markets such as Manhattan, Los Angeles and Chicago. As more and more shoppers are turning to the internet to ring up purchases, companies are finding they don't need as much real estate. (CNBC)
Don't expect to see an IKEA Planning Studio in St. Louis. Again, our full-size IKEA is just a few miles from downtown. With the recently-opened CORTEX MetroLink light rail station the store is easy to reach via transit. A bus line stops right out front.
The idea that every purchase requires a car is false. No doubt many drive to IKEA St Louis and fill their car before returning home, but when you're just a short transit trip away grabbing a bite to eat making a small purchase (or not) is very easy. I'm glad to see more retailers realizing they need to change to attract customers who live in dense urban centers.
— Steve Patterson