Buildings are expensive to construct, so frequently renovation makes more sense than razing & replacing. If the structure is sound changing the finishes, fenestration (windows & doors), technology, etc is cost-effective and green. The office tower at 100 North Broadway is a good example. Most was good, very little was bad — but the bad was so prominent it overshadowed the positives. I posted about this building in 2015, suggesting the 2-story section get reimagined. The building's owner thanked me for my interest.
The owner hired longtime tenant Trivers Architects to sketch up some ideas. Not for them, but to help sell the building. In February 2020 a new local owner took possession of the building. Then the pandemic hit, office employees worked from home. Ouch! What was initially going to be a simple interior update turned into a major project — kudos to the owner & investors for seeing the big picture, playing the long game.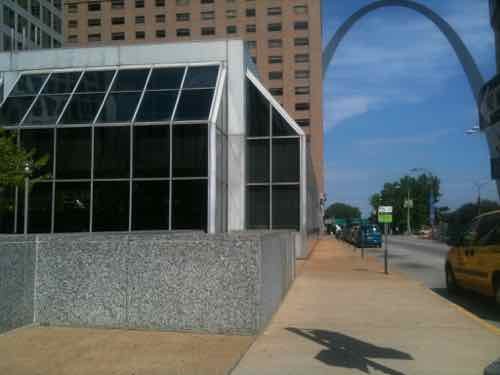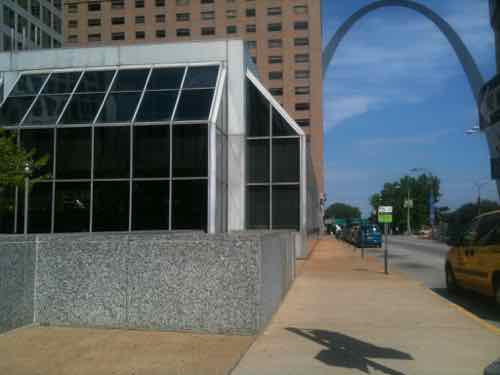 Granted, the former branch bank inside was even more horrendous.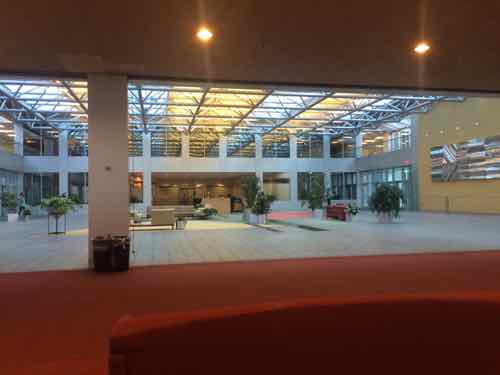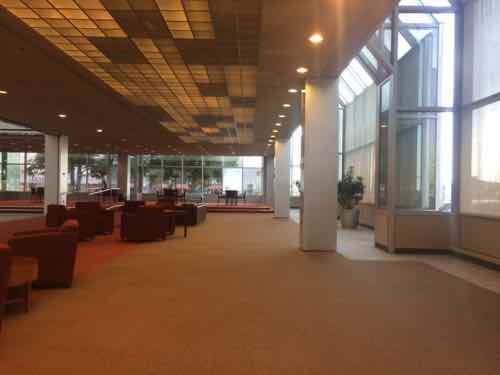 The timing at the beginning was actually a good thing. The owner & architects from Trivers were able to rethink amenities for attracting tenants. The former bank offices on the 2nd floor became a common areas and high-tech conference rooms. Let's take a look.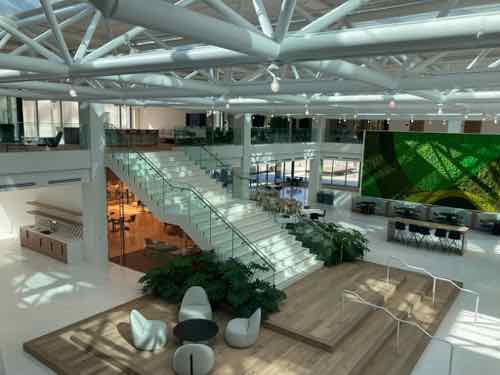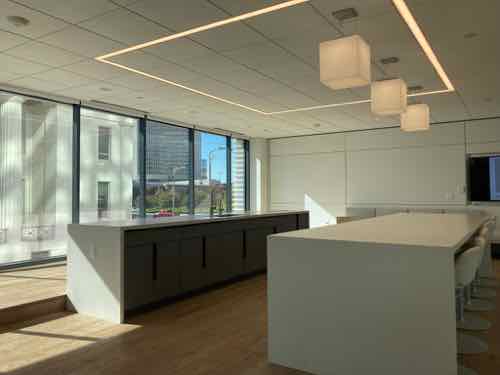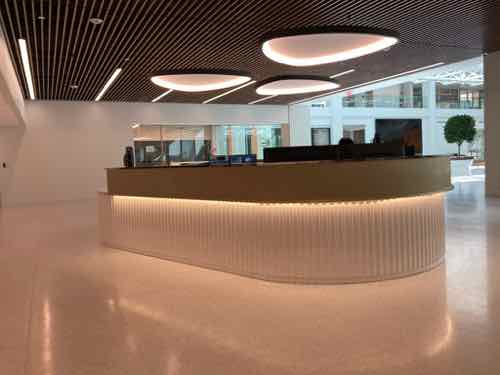 The only criticism I have is one that's easily corrected. The only bicycle parking is for tenants, in the garage — none for a guest. bike rack on each side would solve this.
As a person who saw the before and envisioned how it could be I'm so glad the new owner, investors, architects, consultants, and contractors made something happen. As a former designer I loved seeing tired buildings rethought around current requirements, materials, technology, esthetics. For additional building information see Loopnet, for project info see Trivers Architects.
— Steve
————————————————————————
St. Louis urban planning, policy, and politics @ UrbanReviewSTL since October 31, 2004. For additional content please consider following on Facebook, Instagram, Mastodon, and/or Twitter.