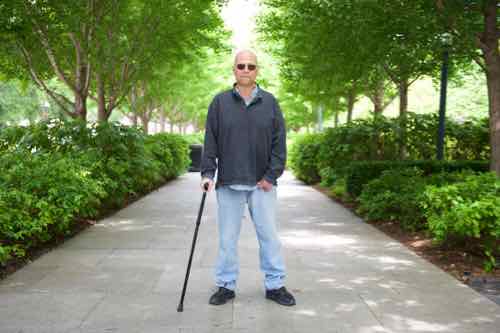 When I was first diagnosed with stage 4 kidney cancer in the fall of 2019 I wasn't sure what to expect from treatment, life expectancy, etc. While getting my affairs in order I remained as optimistic as possible.
I'm not a fan of solemn funerals so I thought about having a big party to celebrate my life in style. But what good is that after I'm dead?  So then a pre-death party followed by another at some point after I'm gone. Perfect.
Then came the pandemic. Scratch anything indoors. I thought about Citygarden, but Kaldi's closed temporarily so no snacks or restroom access.
Now, even with vaccines, people are still getting Covid-19.  I've seen the blood test results on my immune health, that's why my oncologist says  I'm immunocompromised. Anything indoors would require someone to check vaccination status. Outdoors it is, but not in brutal heat, cold, rain, etc.
As the months and years have passed I'm less interested in a single big event. Instead I like the idea of a series of small informal outdoor gatherings. I'd like to see each of you in person, whether we know each other or not.
The first such event was going to be this morning, but last week I saw  forecast called for rain. It's always something…
Once I see an opening in the weather I'll announce the date & time on social media (Facebook, Instagram, and Twitter) at least 24 hours  prior.
Right now Wednesday morning (8/31/2022)is looking good, so this is a tentative date, 8am-10am. Unless it rains I'll be on the terrace outside the recently reopened Kaldi's in Citygarden, 808 Chestnut, enjoying a smoothie that I ordered online via ToastTab app. Please stop by to say hello, tell me I'm often wrong, or whatever. I'll be sitting in a regular chair, but my orange wheelchair will be nearby.
For those that haven't seen me in a long time, I now weigh about half of what I did when I had my stroke in 2008! I have to eat all the time now just to try to maintain my current weight.
I'll announce additional dates/times/locations  for future gatherings on social media (Facebook, Instagram, and Twitter) a few days prior. I'm open to suggestions for other outdoor locations, the only requirements are accessible via transit, shade, and nearby restroom. I'd also like to do some evening and weekend gatherings. I've also thought about using Zoom, FaceTime, Facebook Live. Suggestions welcome.
Again, I'd love to talk with everyone at some point. Monday is the first of many. I do ask that if you have any Covid-19 symptoms (or positive test) please wait for a future date.
I definitely want to do something on the 18th anniversary of this blog, on Monday October 31, 2022. Maybe I could dress up as the late Jane Jacobs?
My next scans are in two weeks, I anticipate they'll also show my "numerous tumors" as still stable.  After my 4-night hospitalization last month my kidneys are returning to normal.
Ok, hope to at least see a few of you Monday morning!
— Steve