We knew Saturday would be a gorgeous day so we decided to drive up the Great River Road along the Mississippi River north of Alton IL. Our first stop would be a favorite, Fast Eddie's Bon Air. We knew it had been cited for Covid violations in October 2020:
A longtime and popular restaurant in Alton was recently cited for not complying with COVID-19 restrictions in the area.

Illinois State Police said based on a complaint, they did a COVID-19 compliance check on Fast Eddie's Bon Air. Officers issued a notice of non-compliance to the manager on duty and advised them on a time frame to get into compliance, police said.

After about an hour, Illinois State Police officers returned and issued a dispersal order and then after another 30 minutes, officers returned and issued a Madison County non-traffic complaint. Police said the manager signed and accepted the written complaint on behalf of Fast Eddie's. (KSDK)
That was over six months ago, they likely learned how to comply. Or so I thought. I was thinking maybe tables wouldn't be spaced as far apart as they should be for proper social distancing. We're both fully vaccinated so I thought we could take a chance.
We were the third group in the door, but our order number was 2nd. A long line of bikers was behind us. Inside I got us a table while my husband ordered.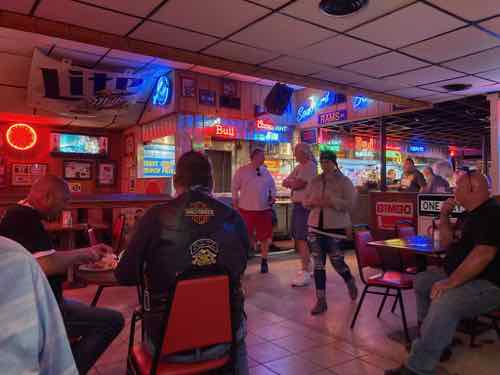 As I waited I began noticing how different this was than every other restaurant we'd patronized during the pandemic:
No employees are wearing masks. Not our drink server, not the manager walking around, not anyone behind the counter.
Customers are walking around inside without masks. No mask while ordering, finding a table, going to the bathroom, picking up their order.
Only a few other customers wore a mask.
I told my husband we had to eat quickly and leave. Had we not left quickly I'd have likely confronted the manager, which would have ruined the day we had planned.
Here's a few pics from the rest of the beautiful day.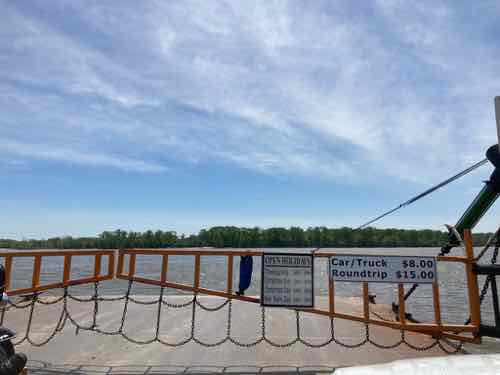 At the end of our day we stopped at a convenience store near New Town. The employee and some fellow customers were wearing masks, but customers came & went without any masks.
The pandemic is still going on, people are still getting sick & dying.
— Steve Patterson