In November we passed non-partisan "approval voting" for local elections. Last month the top two in multi-candidate races in the primary advanced to Tuesday's general.
It appears to have worked well. Some races the candidate with the most votes in the primary went on to win the general, others the 2nd place primary candidate won the general.
There were two citywide races on Tuesday, only one competitive: mayor. Once again comptroller Green wasn't challenged.
In the mayoral primary I voted for two of the four candidates — city treasurer Tishaura Jones and alderman Cara Spencer — the top two in the primary. Jones had come in 2nd place in the March 2017 partisan primary. Last month Jones came in 1st, Spencer 2nd. I was thrilled knowing one of my choices would become mayor.
The month between primary and general was intense. Many people took sides, getting into heated arguments. Campaigning turned negative, especially from Spencer or groups supporting her. It's unclear to me if another strategy would've enabled Spencer to overcome Jones' lead.
An example of a 2nd place primary finish to victory in the general is James Page in the 5th ward, my ward. In the primary a month ago Tammika Hubbard received more votes than challenger Page. I'd backed challengers to Tammika Hubbard in 2013 & 2017, only to see Hubbard win in the partisan primary. In 2017 the democratic primary had six candidates. Tuesday Page received 52.49% — the first time candidate came from behind to defeat the Hubbard political family.
Tammika Hubbard is the daughter of Rodney & Penny Hubbard. In 2016 Penny Hubbard lost her reelection bid for state rep. Their son Rodney Hubbard Jr. previously held that seat. Penny Hubbard is still 5th ward Democratic committeewoman, but Rodney Hubbard Sr. previously lost the committeeman seat to state rep Rasheen Aldridge.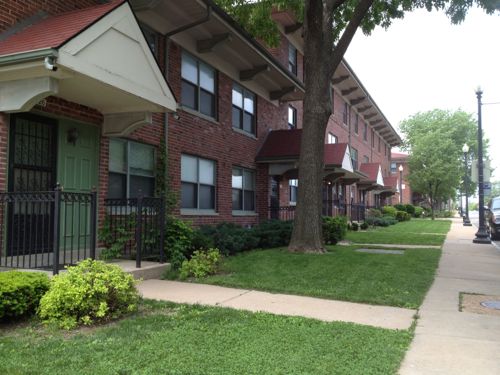 The Hubbard family is considered a political institution in the 5th ward, Carr Square. However, Rodney Hubbard Sr.'s political career began in the inner-ring suburb of Pagedale.
August 1973: he replaced someone else on the Pagedale zoning commission.
October 1973: he lost a special election to be Pagedale mayor, a 472-47 landslide.
February 1974: appointed Pagedale public relations director.
April 1975: sworn in as a Pagedale alderman.
September 1986: now acting resident manager at Carr Square Tenant Management Corp.
Rodney Hubbard Sr. wasn't mentioned in the Post-Dispatch between April 1975 and September 1986. He was hired as a resident manager in the mid 1980s and hasn't left. I wonder if the board is independent.
The last 28 aldermen are now set, in 2023 the number of wards will be cut in half.  Old political machines like the Hubbard's will find it hard to cope with bigger wards in terms of voters and geographic size. In the next two years we'll see the 28 aldermen jockeying for attention to help them potentially run against a fellow alderman.
— Steve Patterson