In parts 1-3 I looked at the areas south, north, and east of the coming soccer stadium. Today a look at the area west of the new stadium.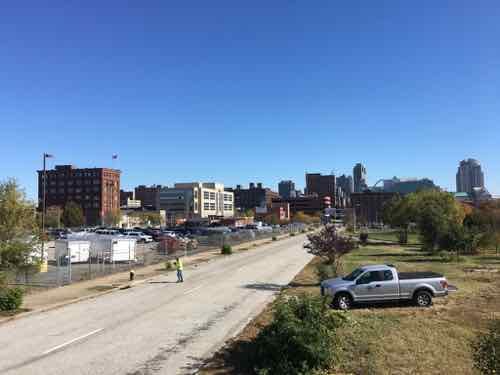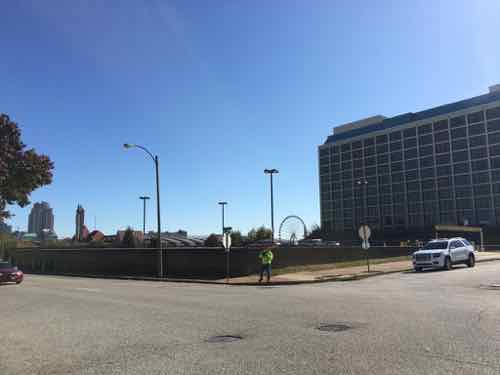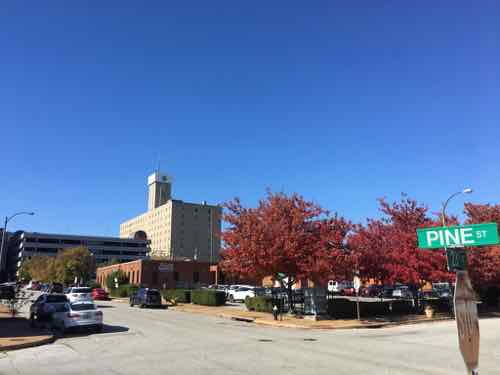 It appears in the 1960s nearly every building west of the new highway ramps was razed and replaced. Thankfully they left the street grid, though Pine is one-way westbound to Jefferson.
This couple of blocks of Pine between the new stadium at 22nd and Jefferson will need to be returned to 2-way traffic. This will need to include a signal change or removal at Jefferson — likely planned as part of the changes to Jefferson being made to help workers get from I-64 to the new NGA West headquarters being built at Jefferson & Cass.
I suspect the west side of the stadium along 22nd will be the back side, but maybe those functions will be part of the underground access. Hopefully it'll be presentable.
Expect the area bounded by 22nd, Market, Jefferson, and Olive to look very different 30+ years from now, maybe much sooner.
— Steve Patterson